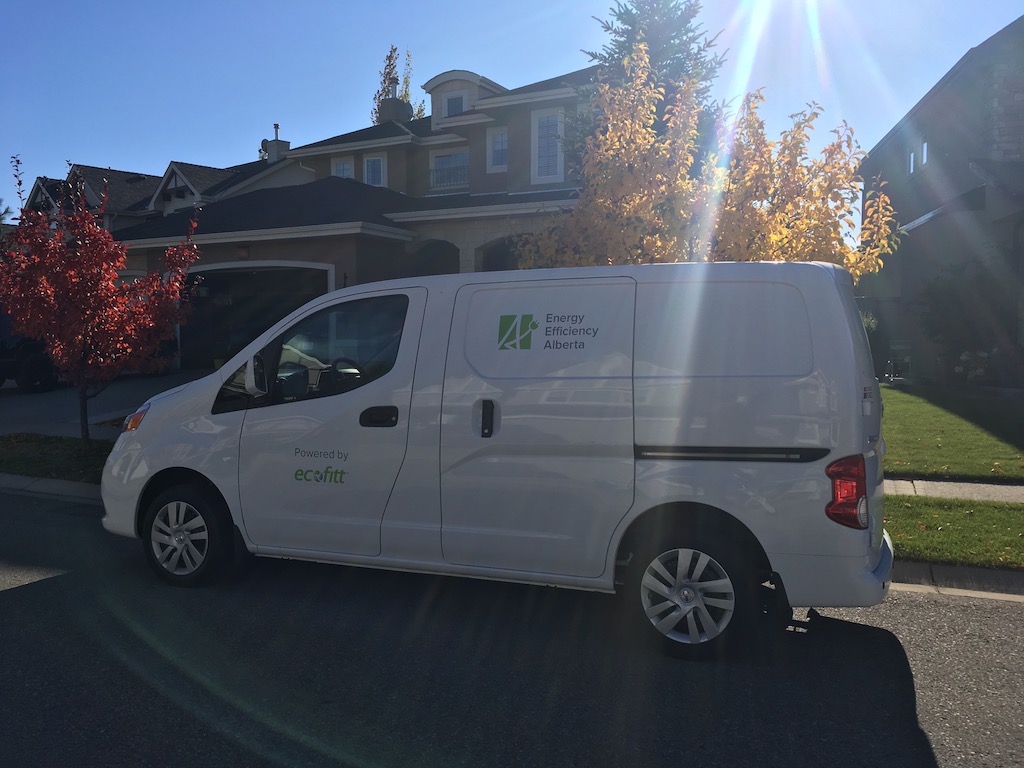 If you're an Albertan and you would like FREE energy-efficient products installed in your home then this post is for you! Honestly…no tricks here!
I know this sounds too good to be true but, I assure you, it's not!
In case you haven't heard, the Alberta Government introduced a program intended to help reduce energy consumption called, Energy Efficiency Alberta. The program is 'no charge' (okay, I will use those words 'loosely') to Albertans and it is really simple to participate in.
The first step you need to take (and do it soon because I heard this particular program may be ending soon) is to complete the Energy Efficiency Alberta online application (I am including a link to it at the end of this post). It is really simple, and quick, and you will likely complete it in less than five-minutes. Someone from Ecofitt contacts you from there.
I personally completed the online application in mid-August and I received a confirmation email right away. In early October, I got my phone call from them and the very next day I had two Ecofitt technicians at my home with supplies in hand.
Here are the things they looked at in my home along with some information on what was replaced:
We had 16 incandescent light bulbs replaced with LED light bulbs
They did have more efficient options than what we currently have installed, but they weren't a great replacement option for our home so I politely declined them.
We had low flow faucet aerators installed in all of our bathrooms and I would never know otherwise – the water pressure is still great! The technician explained to me that this particular aerator adds air bubbles to the water stream, so you still feel good pressure. They reduce the water used on those taps by 20%!
We had two power bars replaced with energy saving advanced power bars. They are a really cool alternative that can turn off certain electronics if there isn't activity on them (so, if you fall asleep in front of your TV…presto…it doesn't stay on, wastefully, for hours while you're snoozing!). Cool right?
They looked at our thermostat and would have done a replacement with a smart thermostat but, alas, we already use a really great (and very smart) thermostat.
That's it! It was super simple to apply and when the representatives came, they were quick and answered all of my questions (and trust me…I'm a question-asker!). I still can't believe they took care of changing out all of that stuff!
I'm really glad we participated in the program and I think you should check it out too! As I promised, here is a link to the application site: Energy Efficiency Alberta online application
Hopefully we aren't the only ones having sixteen light bulbs changed out – I felt a little embarrassed! …But, the important thing is that now, we are doing our part!
Let me know how it goes for you!