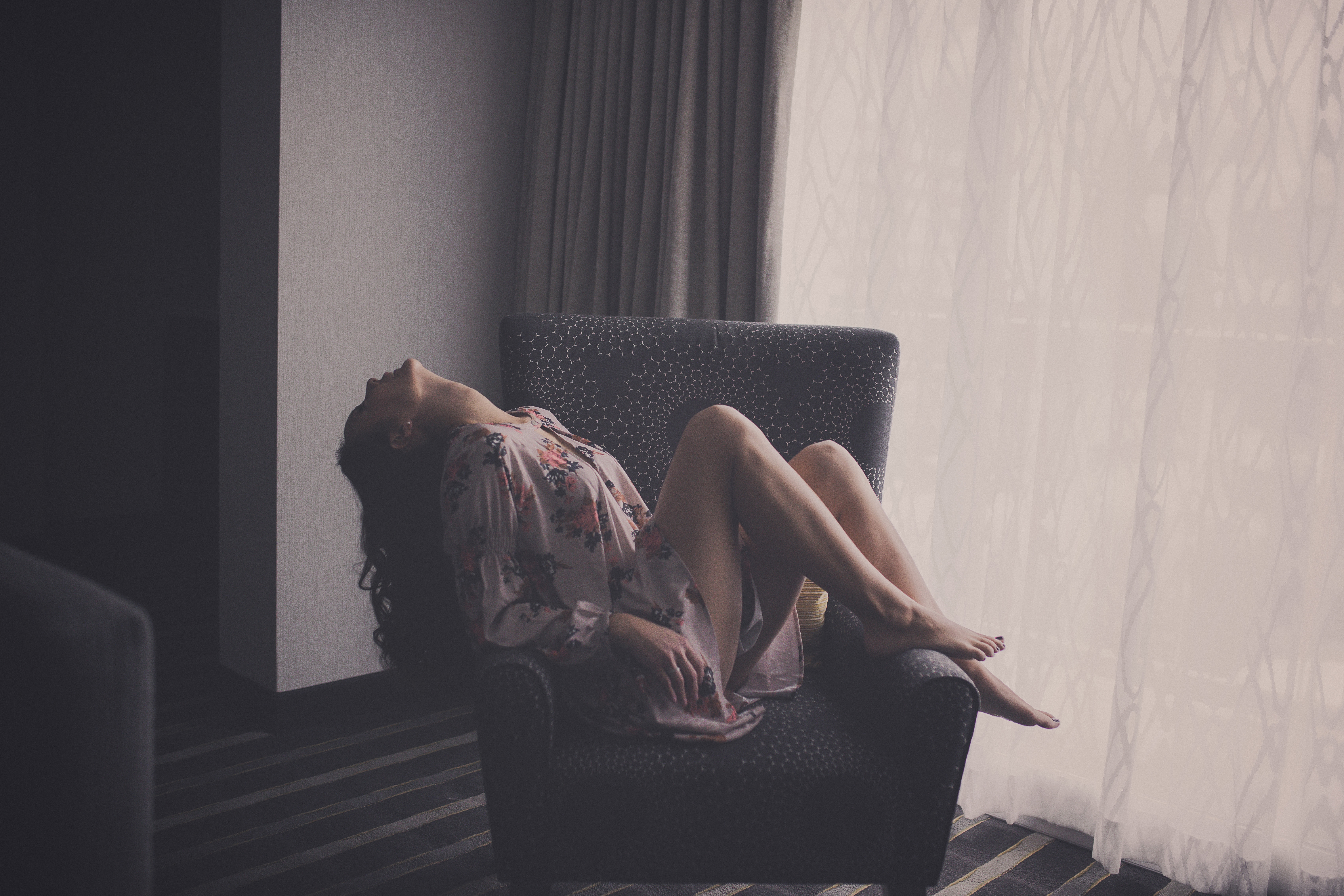 Image by Breathless by reina procee 
Boudoir. Yeah, I did it – Post-natal body and all.
I almost didn't though.
I almost didn't because I was afraid. I was afraid of being embarrassed. Afraid of exposing my post-partum body which, after my twin-pregnancy, was sadly left with 'twin-skin' and diastasis recti. Afraid of looking like an angry clown despite efforts to look sexy, while a complete stranger photographed my mostly-naked self.
Thankfully I got over it, I took a risk, and I did it – and really, I'm so glad I did (and I think my husband is too!).
It all started last year when a photographer I know posted on Facebook about an out of town colleague who would be in YYC doing a boudoir marathon right before Christmas. The boudoir photographer was selling a package, which included onsite hair and make up (with false lashes – whoot!) followed by 1-hour of shooting at a modern hotel in downtown Calgary.
My friend (a fellow twin-mom, actually) and I were both curious about it and after some back and forth with the photographer, we both took the leap and committed.  Holy crap! The timing wouldn't be right for a Christmas gift, but I could use the images somehow for Valentine's Day and I would have some time to sort that out.
Once I had committed, I went into a bit of a panic over how to prepare for the big day. What should I bring to wear? What colour should my nails be? Should I practice my 'sexy' look in the mirror ahead of time? I tend to sometimes be heavy on the details, and my nervousness about the shoot put me into overdrive.
Luckily, for me, the photographer did a pretty good job of preparing us for what to expect and anything that wasn't covered in her info package (nail polish?) – she was able to answer easily.
In case you're unsure (like I was), here is what I did to prepare:
How I Prepared for my Boudoir Photo Shoot
What to Wear
Although the photographer had made some recommendations for those interested in lingerie, that's not really my thing so I opted to just follow her alternate suggestion of matching lacy bras and panties (I chose mostly black).
She did also invite us to bring other garments that are beautiful or meaningful. I couldn't really dream anything up, but she was pretty great and had a few really nice one-size-fits-all items on hand. She had brought a beautiful vintage-inspired blouse (as seen above), a pretty sundress (as seen in the photo below), and a body suit and some other items I didn't use. That was more than enough.
Oh, also noteworthy, I brought the highest heels I had!
Fingernails 
I stuck with neutrals and did a nude-type colour on my fingernails and a charcoal/black on my toes.
Practice Makes Perfect?
Honestly, a photographer-friend had suggested I practice a little bit in the mirror – which I think is good advice. I did try a few pouty-looks in my bathroom mirror one day but I felt like a fool so I gave it up. Honestly, the photographer did a pretty great job of directing a natural look. If memory serves me, there were a lot of deep inhales with exhales through a slightly parted mouth and also lots of looking down/down and away. It all worked out well and I luckily didn't look like I was trying too hard.
On the Day of the Shoot
On the day of the shoot, I was totally nervous. You can imagine how embarrassing it was to check in at the front desk of the hotel – "Hi…I'm Dionne…I'm here for an…err…my 12:00 appointment?". What? Lordy. Honestly, that was probably the hardest part of the 2-hours that I was there.
The hair and make up went beautifully and really gave me an entire hour to relax (special shout out the make up artist, Makeup by Erin Kilburn, who did hair and make up…she 'was' great and thankfully also made me 'look' great!).
What I Told my Husband
Luckily, since it was the holiday season, I told my husband ahead of time that I needed a day to get some Christmas shopping done. He thought nothing of it. Initially, I packed a bag with toiletries so I could shower-off the heavy make-up at my BFF's house afterwards, but the make up artist ended up having a great suggestion on the day of – tell him I got a make-over at the mall!
It totally worked! Before I got home, I texted him to tell him they were doing free make-overs at MAC to showcase a new make up line and that they offered to demo an 'evening look' on me. When I got home, my husband didn't even question the mani-pedi (thank goodness he's not into details).
I was super happy to not have to wash-away the beautiful hair, lashes and make up I had had done (and paid good money for) but I did feel a little sheepish when I took Gray to gymnastics that night. I'm sure the other moms were probably whispering to each other wondering why I was looking like 'that' already at suppertime. Oh well. Lol.
All Said and Done
The photo-shoot went really well! The photographer, Reina, was super. She was very casual and full of compliments and assured me she was getting plenty of great shots. She had booked a suite, at the hotel, so we shot at different spots (on a large chair, on a chaise, on the bed, in front of the window) and I had multiple outfit changes. We actually wrapped up about 15 minutes early since she felt she had gotten quite a few great shots already.
In the end, the photos looked great! I'm sharing a couple of the more discreet ones here for you, but of course the rest are just for my husband.
I ended up making him a really nice photo book and presenting it to him for Valentine's Day. He was so surprised and he really seemed like he loved it! It was nice to give him something special since, after almost 14-years of marriage, you start running out of V-Day gift ideas. This was unique and different than anything I had given him before. No button-up work shirts this year!
Also, I will say this. Although I booked the boudoir session with the intentions that I was going to give my husband a special gift…in the end, I also gave myself something pretty special. I was made to look and feel especially beautiful for a day. That day has been captured and I will have it forever. It was somehow empowering and gave me a renewed confidence…something I might have lost a little bit after growing and delivering 2 little humans at the same time. Now I had seen for myself that my postnatal, twin-bearing body could look sexy and beautiful.
If you have a chance to treat your partner (and yourself) to something like this, I would highly recommend it! It will be scary at first, but you both will be so glad you did!
xo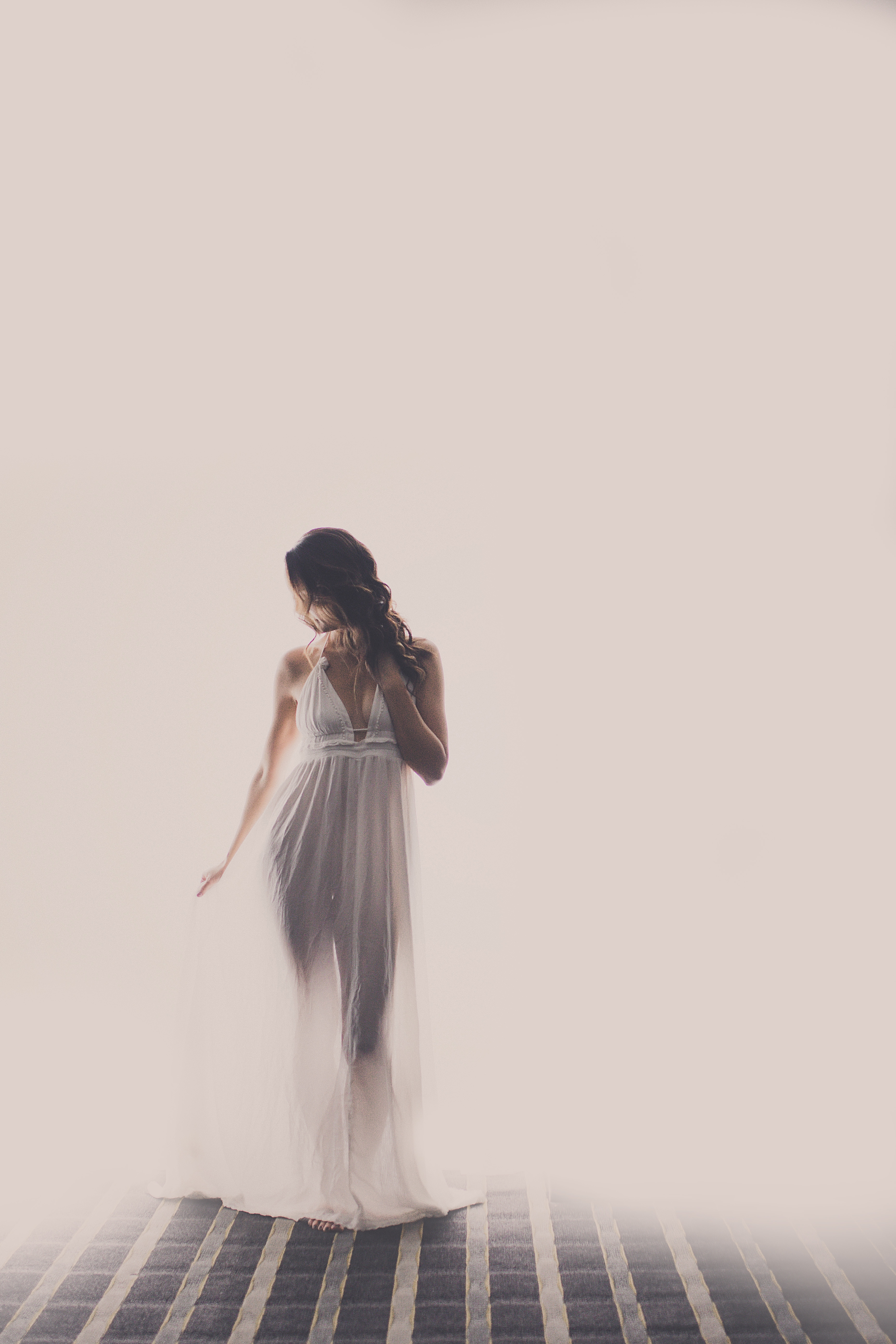 Image by Breathless by reina procee