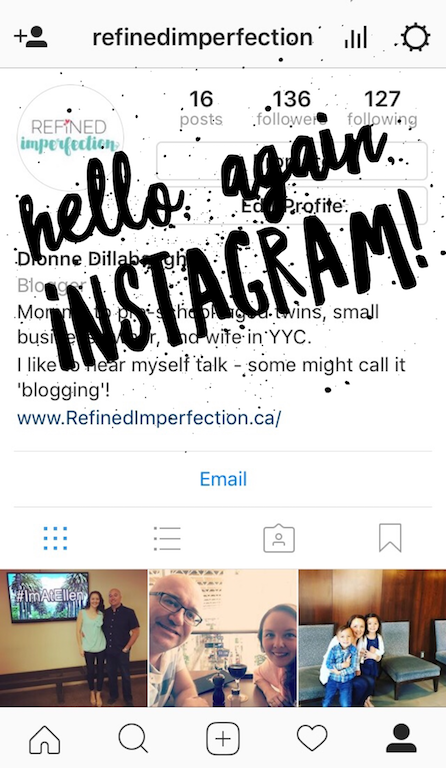 Here's a funny story – Not that many weeks ago, I was on the verge of closing my Instagram account. I literally had a conversation with my BFF telling her that I have been thinking about shutting it down for a while.
The problem was that I just hadn't been active on it for several years and thought I would focus on my social media faves…Facebook and Pinterest.
Fast forward to one-week later…I was at a dinner-party at my cousin, Meagan's, house. I asked her opinion on what she thought I could do to improve this little blog of mine (she is my 'go-to' for all things social-media. She deals with it on a daily basis and she was actually the person who encouraged me to start Refined Imperfection).
Guess what she told me?
You got it – "Get on Instagram".
See how in active I was on it? She didn't even think I had it! Sheesh!
And so…here I am. Telling you that I am re-connecting with my Instagram and giving it some life. Now that I have spent some time getting re-acquainted with it…I kind of like it!
So, the moral of the story is that you can now follow me on Instagram and actually see what's happening in my life these days…@RefinedImperfection
I really hope to see you there!