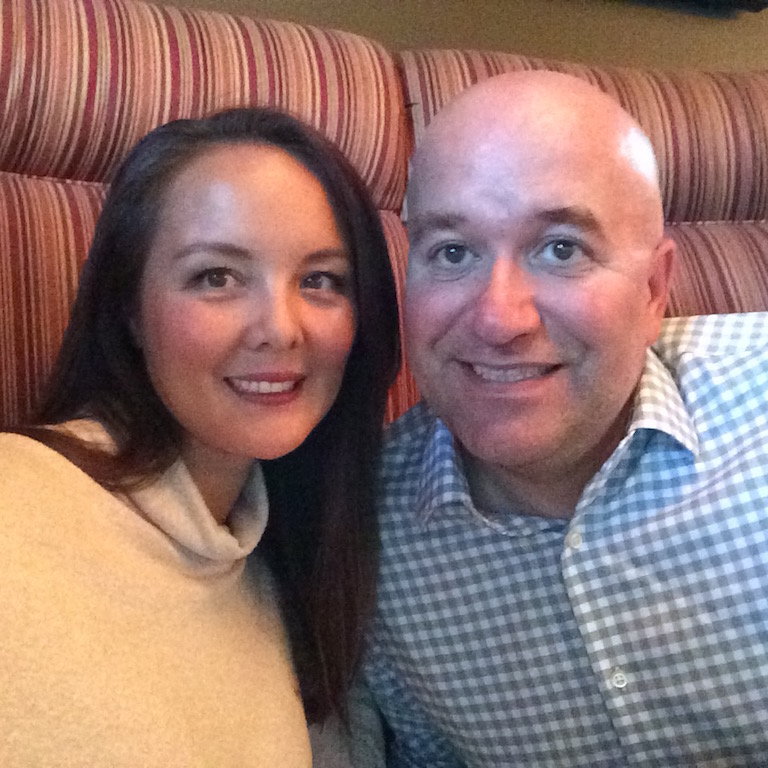 One of the hardest things about having kids is keeping the marriage alive. I'm mean, let's face it…our bodies are different, our schedules are busy, our beds are sometimes not our own, etc., etc. I could go on and on – there are countless things fighting for our attention and challenging our time.
On top of all of this, if you haven't hired a babysitter in YYC lately, I'll let you know right now that the going rate is $10-$15/hour.
$10-$15/hour people!!!
(I do have a bit of a solution to this problem, but I'll have to blog about that another day…until then, save up your money to pay for babysitting!).
A few weeks ago, I made a pledge that Darren and I absolutely need to make time for 1-date per month. No. Matter. What.
I know it probably doesn't sound like much to those without kids, but anyone with offspring will understand that this might be a tall order! However, now I have said it out loud and made a commitment to our relationship (as well as the world-wide-web) so this definitely has to happen. If you aren't seeing me blog about our YYC dates at least once per month, for goodness sake, please send me your hate mail!
The good news is, we did manage to squeeze a date out before month's end. Last weekend, I was starting to panic (and feel the end of the month closing in on us) so I rushed to get something together last minute (way to prioritize 'date night', hey?). Embarrassing.
Anyway…we scored a REALLY NICE SUPPER for SUPER CHEAP (and I mean 'cheap'!) at San Remo Ristorante in McKenzie Towne (if you haven't been there, I would really recommend it…with or without kids). They have specials on each night but,  on Sunday nights, they have $10 pasta-night AND $10 ½ litre of wine night. Can you imagine??
So, we had one of my favourite appetizers (Truffle Butter Popcorn), fresh bread, two pasta entrees AND a ½ litre of wine (hello!) for under $40! I'm sure it's hard to believe!
Anyway, it was really a nice evening and I had a chance to hear about some things that happened in my husband's week that I don't think we would have talked about had we stayed home.  We got to connect, without distractions (insert children, devices, Netflix, NHL Centre Ice…) and that's exactly what we needed after pushing through a week of work, school, activities, hockey, and so on and so on (you know the list goes on forever). It was perfect!
I was really glad we made the time to get out together and I am already thinking about what we might do for our October evening out! If you have some fun ideas (in the Calgary area) – please send them my way!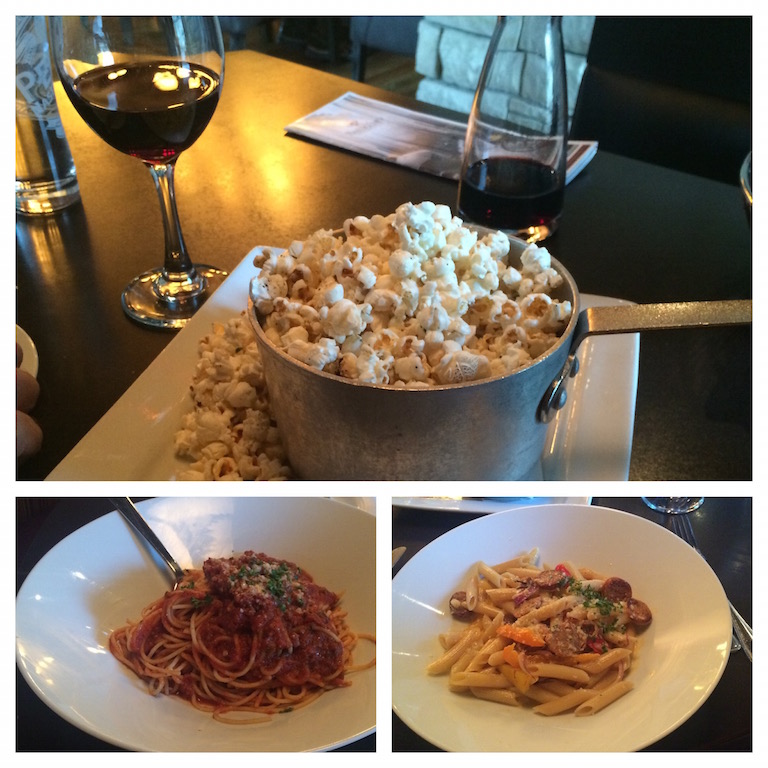 (Truffle Butter Popcorn, Spaghetti Bolognese, and Sausage and Pepper Penne shown above.  
Oh!  And as my husband would put it – also a 'nice Malbec'!)