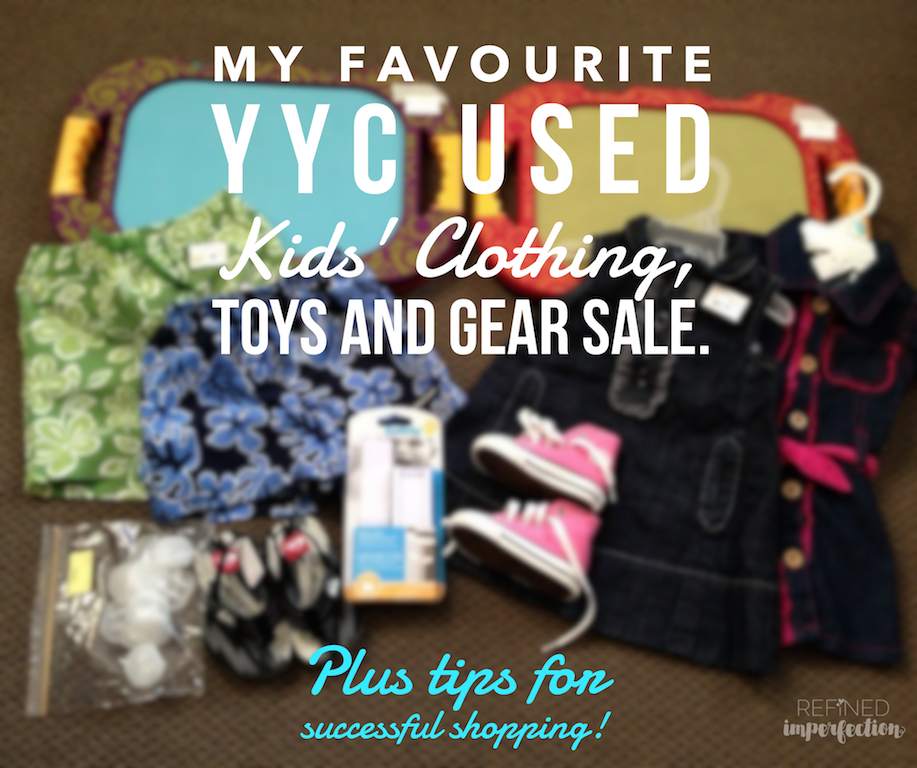 Living and raising a family in Calgary is expensive…especially if you have kids. Most of the parents I know are conscious about wanting to save money – and that's why I want to tell you about my favourite used kid's clothing, toys, and equipment sale here in the city.
Some of you may have heard me talk about my favourite local organization, TTMAC (the Twins, Triplets, and More Association of Calgary) before.  If not, you can check it out here. Not only are they a wonderful organizing supporting YYC families with mulitples, they also put on a really great consignment sale twice a year which is open to the general public.
Now, if you don't have twins, triplets, etc., please don't feel like this sale isn't for you. Most items for sale there are not sold in pairs (although some are and that is super for those looking for coordinating outfits, toys, etc).
Here is what I love about the sale:
It is extremely well organized
Everything is sorted in the room based on category…clothes are organized by size, toys are all together, strollers are all together, bikes are all together, etc.
Everything in season
The timing is perfect for trying to update everyone's spring/summer or fall/winter wardrobe in new sizes (depending on which sale you are attending).  Typically there is a sale in the spring and one, again, in the fall.
The variety is awesome!
This sale isn't specific to just 'clothes' or 'toys'.  Some of the items you will find here include: toys, strollers, high chairs, clothes sized newborn to size 12, gymnastics and dancewear, shoes, equipment, baby gear, bikes, books, and even maternity-wear.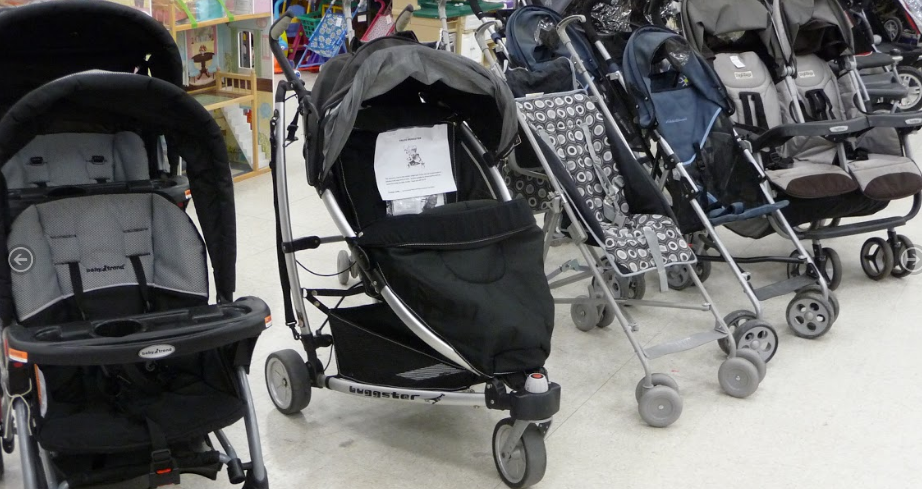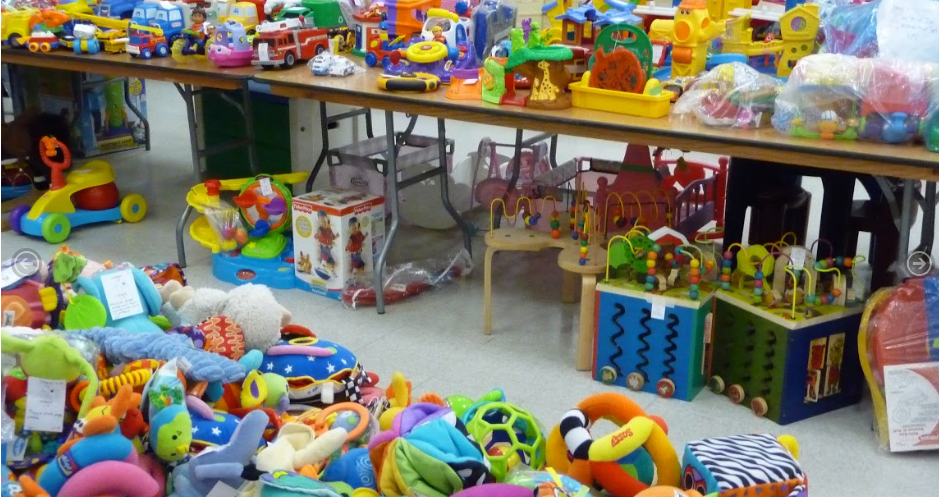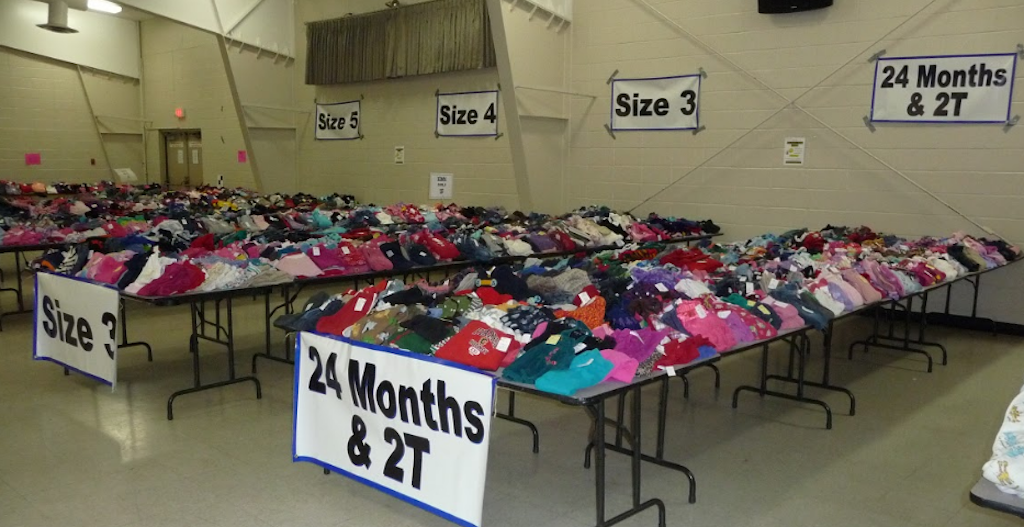 Photo credits: Twins, Triplets, and More Association of Calgary
Coordinating items are available for those with multiples
This is awesome for those parents of twins, triplets, quadruplets, etc. who might like to coordinate their littles.  Where else can you easily find gently-loved items that match??
The organizer, and the sellers, are near and dear to my heart
TTMAC has been a great resource that I have been supported by since I was pregnant with Gray and Miss A.  I'm always really happy when I can try to 'give back'.  The sale is run by TTMAC volunteers to sell consigned items from members.
Tips for Successfully Shopping the TTMAC Sale
Okay – so let's talk strategy here! Before I attended my first sale, I got some good tips from other fellow parents. I have since added to this list and here it is:
Arrive as close to opening as possible
Of course the early bird gets the worm. If you want the best selection, you definitely should consider starting your shop early, when the sale begins.  If you do arrive early, you should expect a short line up.
Take advantage of special early access shopping privileges
If you are a TTMAC member, you can usually gain early access to shop ahead of the general public. If you are not a TTMAC member, make friends with someone who is and ask them if you can be their 'token guest'.
Bring cash
Cash the only form of payment they accept…unless you are a TTMAC member, in which case, you can also pay by cheque if you present your membership card (if you have misplaced your membership card, you can email TTMAC to arrange to have a new one picked up right at the sale).
Bring bags
This is a BYOB situation (bring your own bag). You might be more comfortable shopping if you have a large-type bag that you can carry over your shoulder…I would pack something over-sized myself.
Consider leaving your strollers and children at home
Why? Well…you know. And if you don't know…trust me, you don't want to.
If you think you might be shopping for larger items, bring an ally (non-shopping partner)
One year I brought my girlfriend and she found a great sandbox she wanted to buy, but she was worried to leave it alone to keep shopping. If you think this could happen to you, you may want to bring a spouse or buddy that you can leave your items with to keep an eye on.
Once you arrive…if you are considering an item, throw in your bag and keep shopping
If you are anything like me, you might get indecisive about purchases. That's fine…but don't waste time standing around thinking about it – you have valuable goods to get your hands on! Toss anything you are considering into your bag and keep going. Once you have been through the sale, review all of your items and then put back what you have decided against. But listen…don't be that person who dumps it where it doesn't belong.  If you can't get it to where it should go, find a volunteer to give it to and just let them know you changed your mind (they are usually well-marked by the shirts they are wearing).
Enjoy your goods and revel in your savings!
That's it! I won't post the details of this year's sale in this blog post since it can change from year to year…but you can always get current information (map, floor plan, etc) from the TTMAC Sales page.
Happy shopping!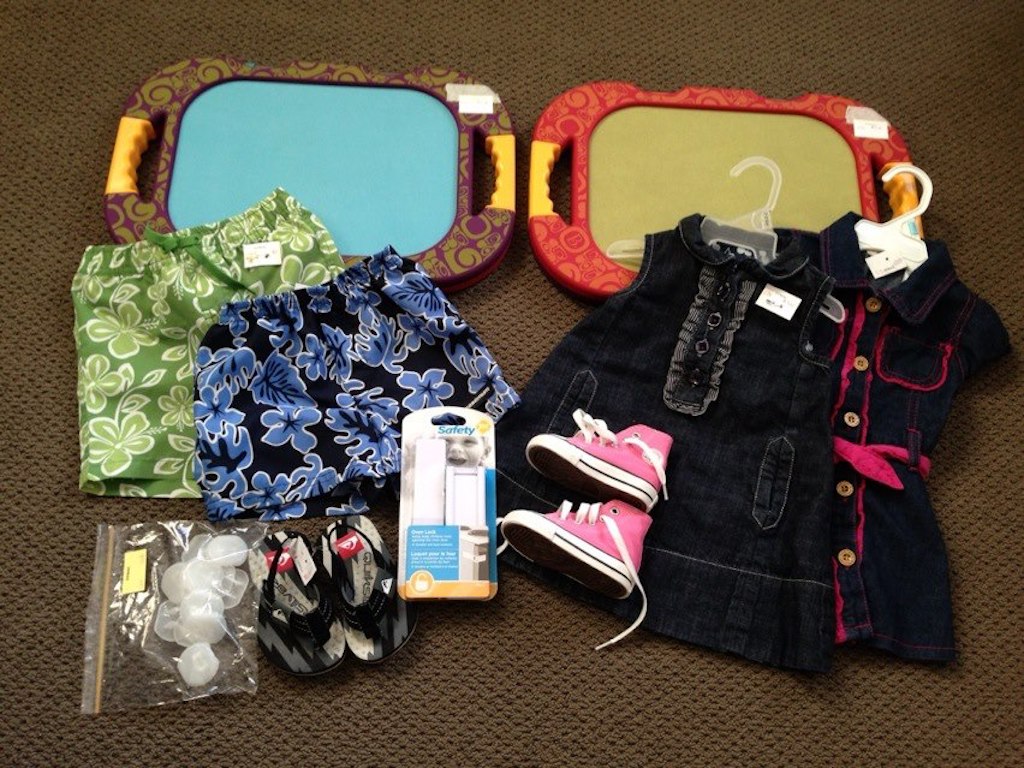 This haul was from my first TTMAC sale in 2014 – I bought all of these goods for a grand total of $37.50!