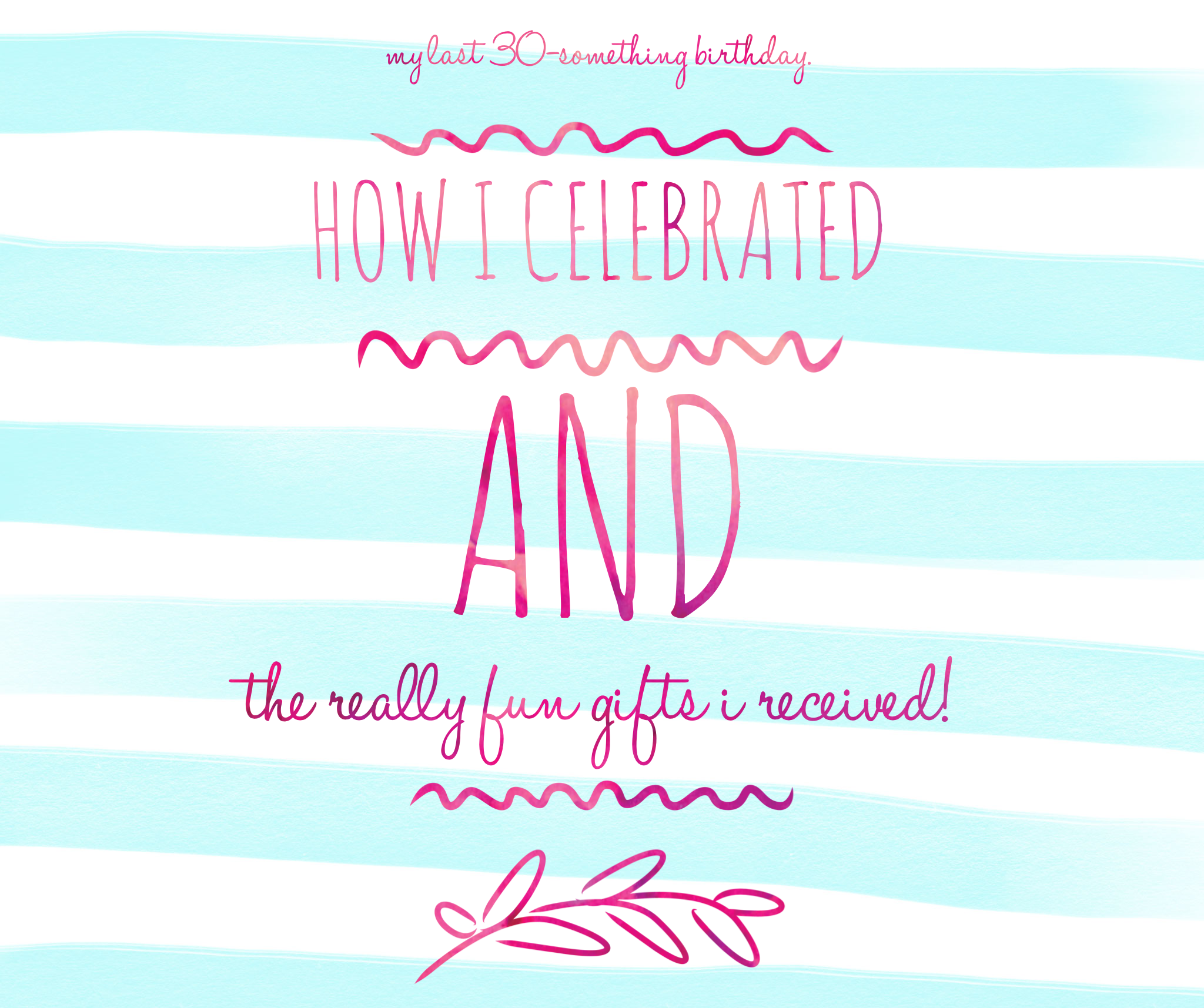 This summer I turned 39 years old and, I'm not going to lie, I was a little sad about it.
Actually…I was a lot sad about it.
Because we all know what the next big milestone birthday is going to be, right?
Cry!
In case you're not picking up what I'm laying down right now, here is the reminder my husband gave me in card-form: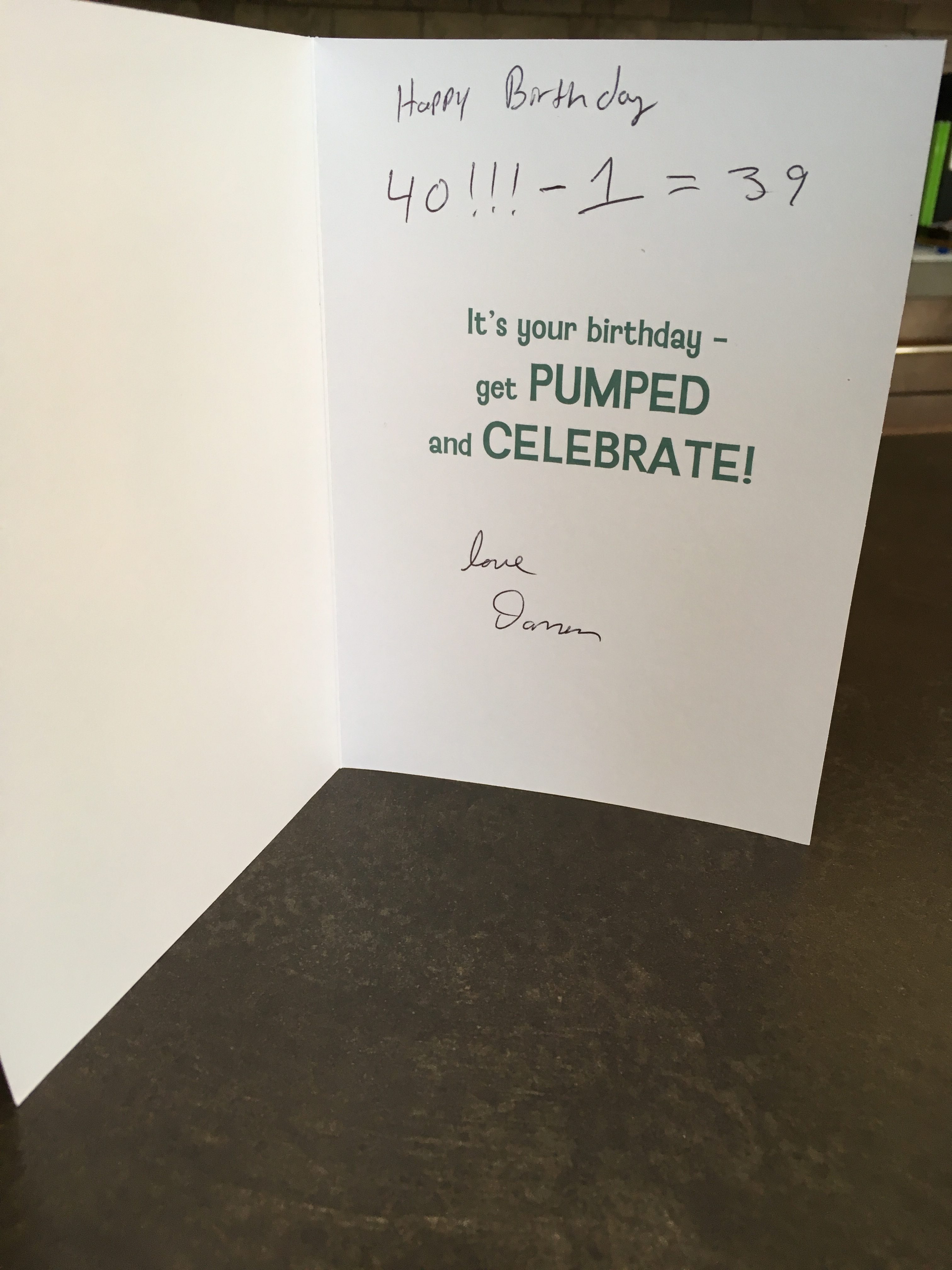 Nice, right?
The happy news is that my friends and family really did a great job of making me feel special and I hardly even thought about the fact that it's my last 30-something birthday (despite feeling a little anxious during the weeks that led up to the day).   I got to go out for some really nice meals, I was gifted some really fun and thoughtful gifts…and…it turned into a bit of a 'birthday week'!  I love birthday weeks!
On the Sunday before my birthday, my girlfriend (and fellow twin-mom) Liane, invited my family over for a little impromptu birthday brunch. She also was sweet enough to include another twin family we like to chum with (Hi Ange!).
I really wish I had thought to take some photos, but I will just savour in the memories of thoroughly enjoying her Hangover Breakfast Casserole, Biscuits, and Mimosas! The cinnamon buns that Ange brought were a really nice touch, too!
I must tell you that the day was made even more special because, not only is Liane a mom of twins the same age as Gray and Miss A, she also has a teenager AND a brand new baby!!! How she worked that all out, I'll never know.
Can we all agree that Liane is a machine??
#LianeIsAMachine
It gets better!
The evening before my birthday (see why I'm calling this a 'birthday week'?), my girlfriends Tara and Reshma treated me to a really nice meal at one of my favourite YYC restaurants, The Bow Valley Ranche. We drank wine…sans kids…and I ate Charcuterie.
Oh, and I didn't even have to drive!
Thanks friends!
#Bliss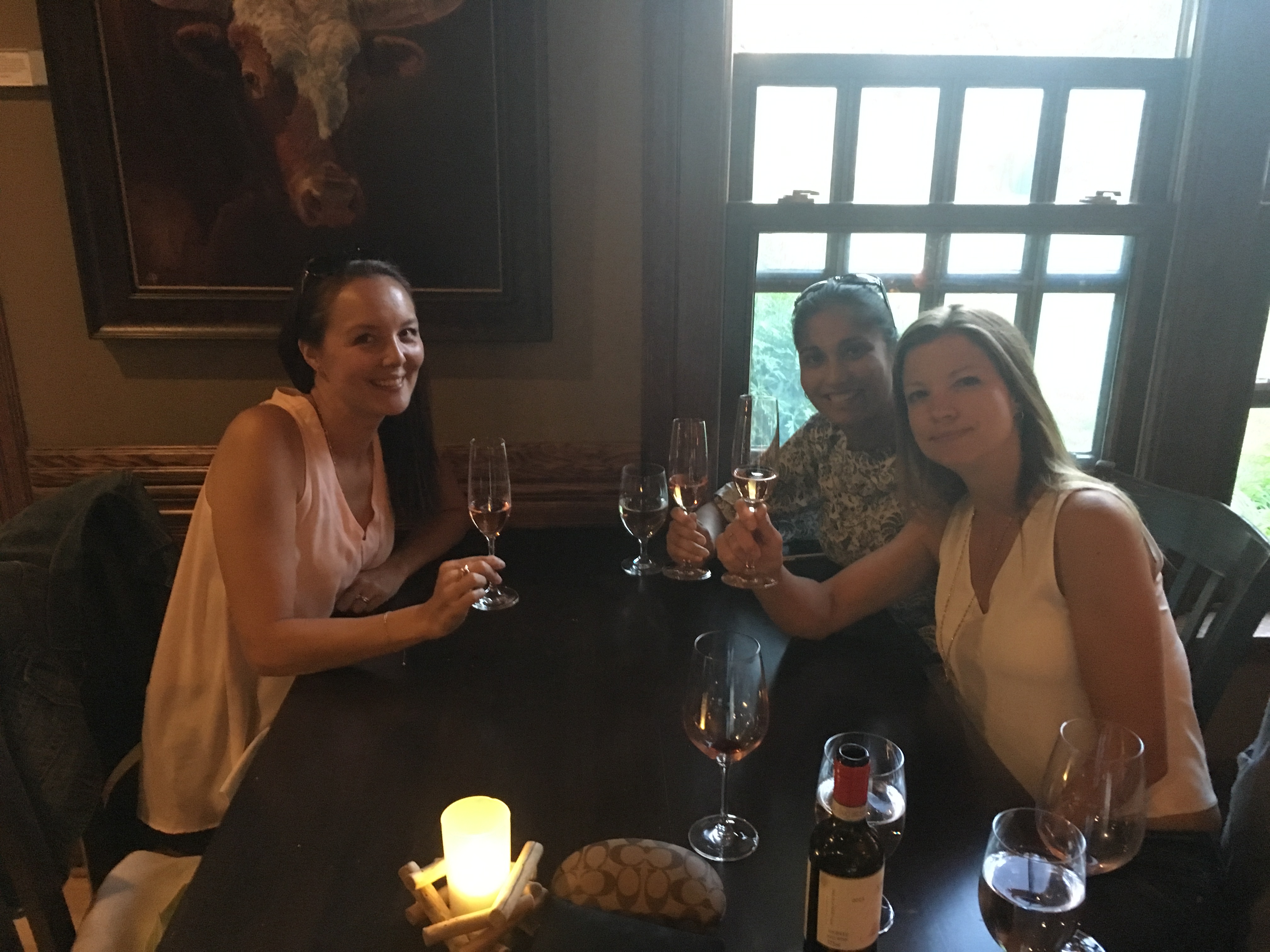 Here's something only my good friends know about me.  Every year, I always secretly wish Darren will treat me to my most favourite cake in the world – Strawberry Shortcake! My mom used to make me a version of this when I was a child and it really is just my favourite.
Unfortunately, strawberry shortcake doesn't usually make the cut.  I get it, it's not an easy to find cake and life is super busy! Hey, I'm happy Darren even works out any cake at all!  He has never-ever forgotten my special day and usually does spoil me with fancy cupcakes and a nice dinner.
Well, this year, he outdid himself.
He decided he was going to bake the cake! Can you imagine??? A strawberry shortcake!  My favourite!  Here is an important piece of information for you:  Darren grew up in a very traditional farm family and I'm pretty sure he hasn't spent a lot of time in the kitchen baking cakes.  He has no baking experience…at all…and I know he's really not interested in baking.  I'm shocked that baking was on his radar!
Anyway…the bad news is…the cake didn't turn out (sad, I know!).
Honestly though, when I saw how much effort he must have put into it…it just gave me ALL of the feels!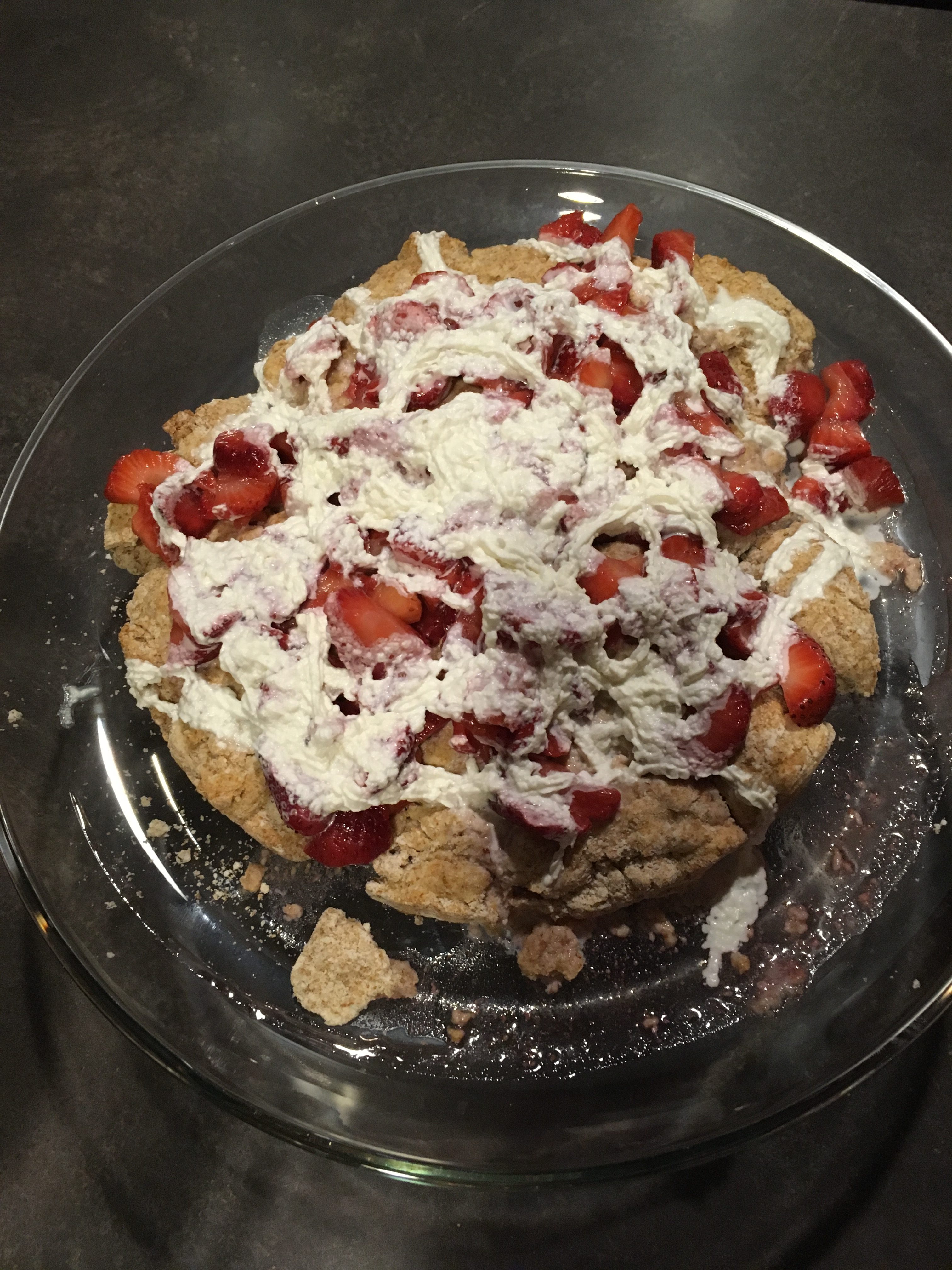 Oops!
Here is the take II version from our local fancy cupcake shop, Cake Bake Shoppe, in one of my favourite cupcake flavours – mint chocolate: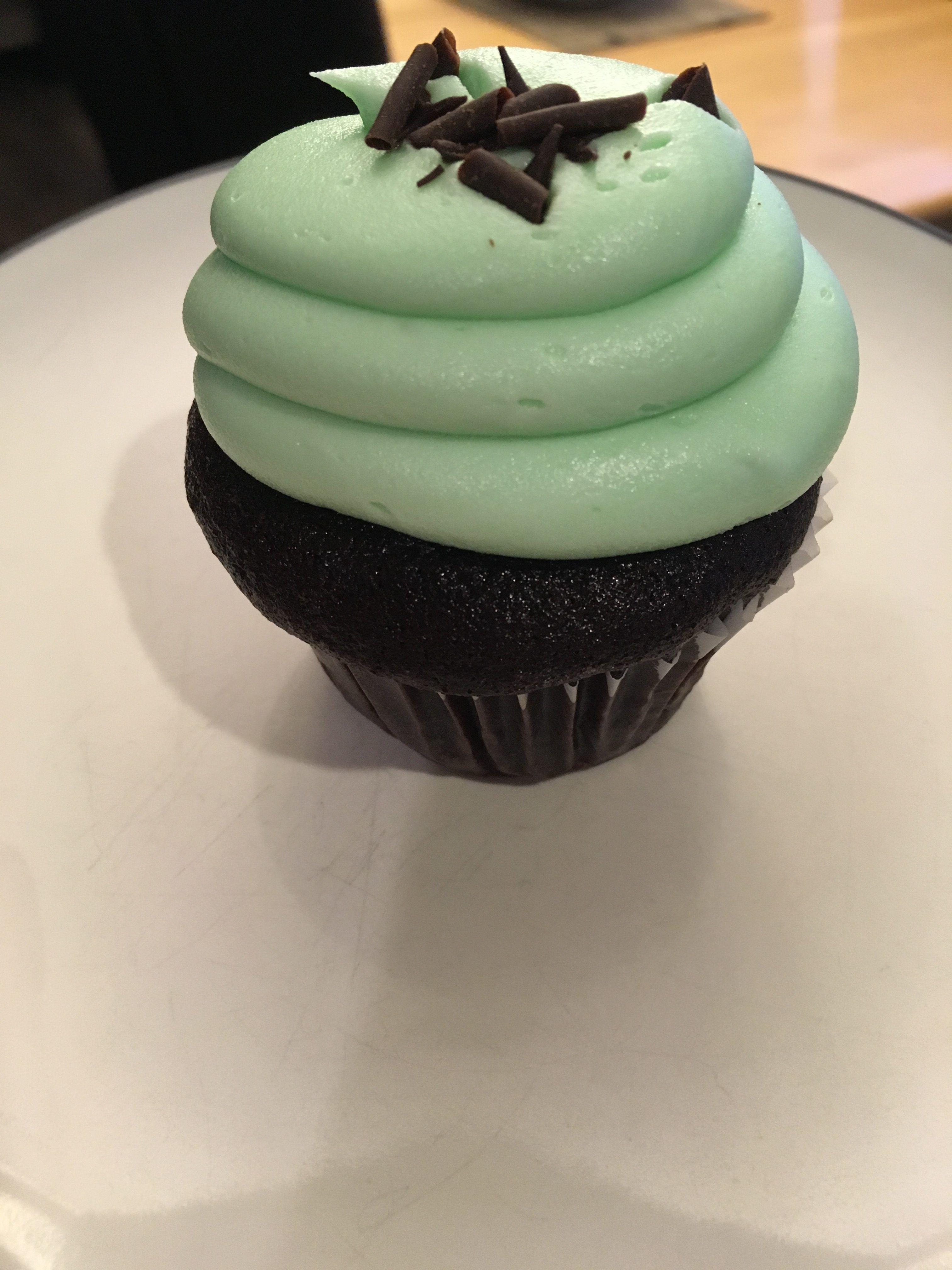 Mmm!
The morning of my day was pretty relaxed, yet special.  Darren and the kids were excited for me to wake up so they could eagerly watch me open the gifts that they had thoughtfully bought, while I drank my favourite morning drink – hot coffee!
On top of this, my super thoughtful, and fairly small-framed (five-year old) little girl surprised me by making our massive king-sized bed (so I wouldn't have to)…all by herself!  I can't imagine how much work this was for her!
Insert more 'really big feels'!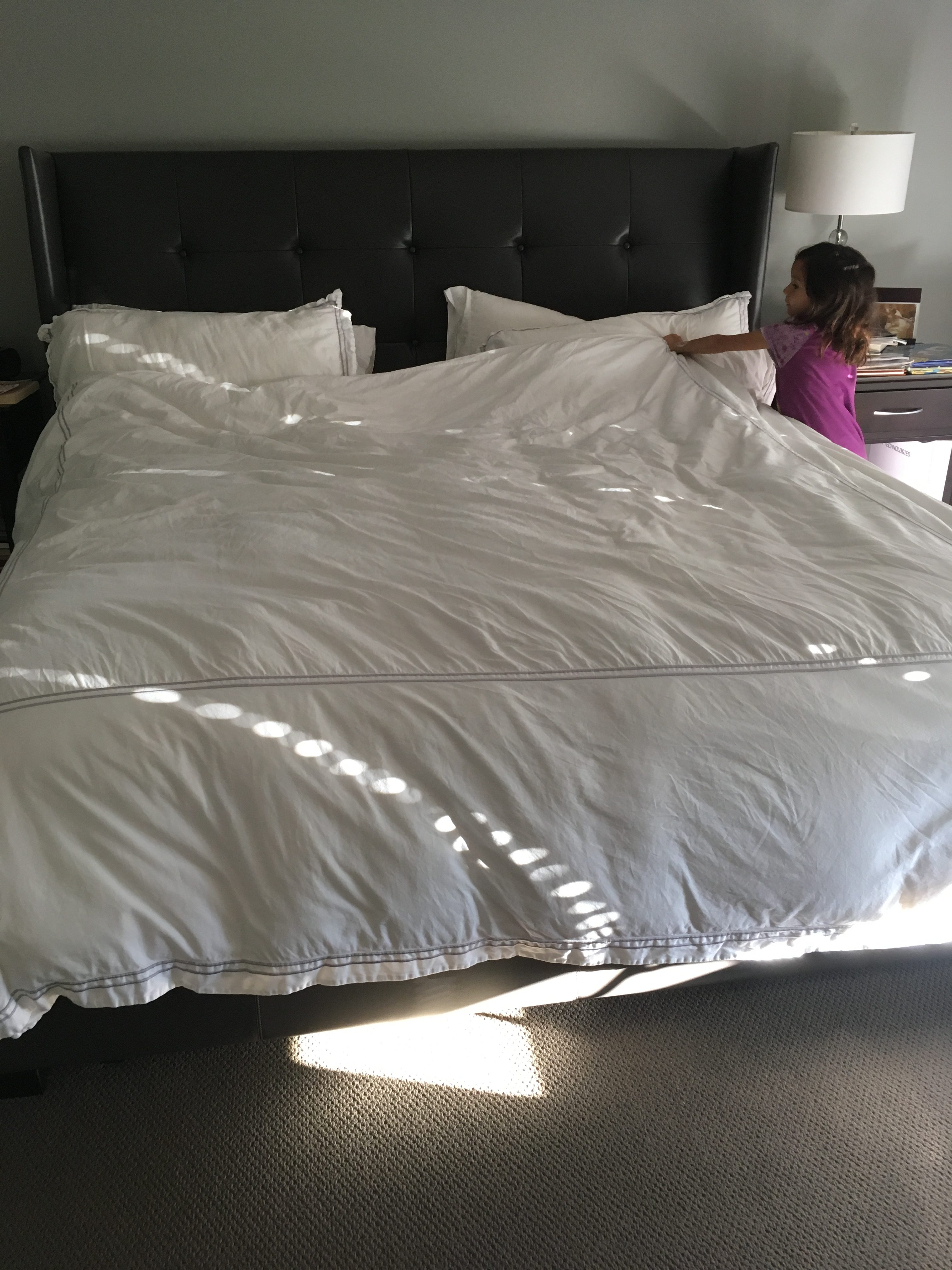 Of course, later in the day, I went to Starbucks to redeem my free birthday drink. Since it was 'free', I decided I should order the largest possible drink I could get. I'm pretty sure Darren probably saved money on taking me out for supper that night, because I was as FULL as can be from that Venti Java Chip Frappuccino!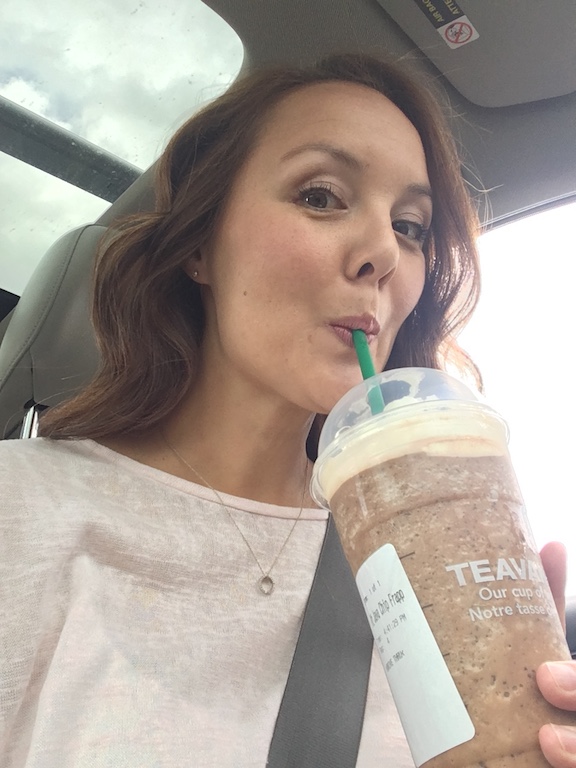 If that wasn't enough calories for the day, we got a sitter and Darren took me to my most favourite restaurant…ever!!!  Thai Sa-On!  I just love that place, so much!  Mmm…basil beef, curried shrimp, coconut rice, thai iced-tea…DELICOUS!!!
If you love Thai, and live in YYC, you really should make a point of visiting!  It is so flavourful and worth the drive from anywhere in the city!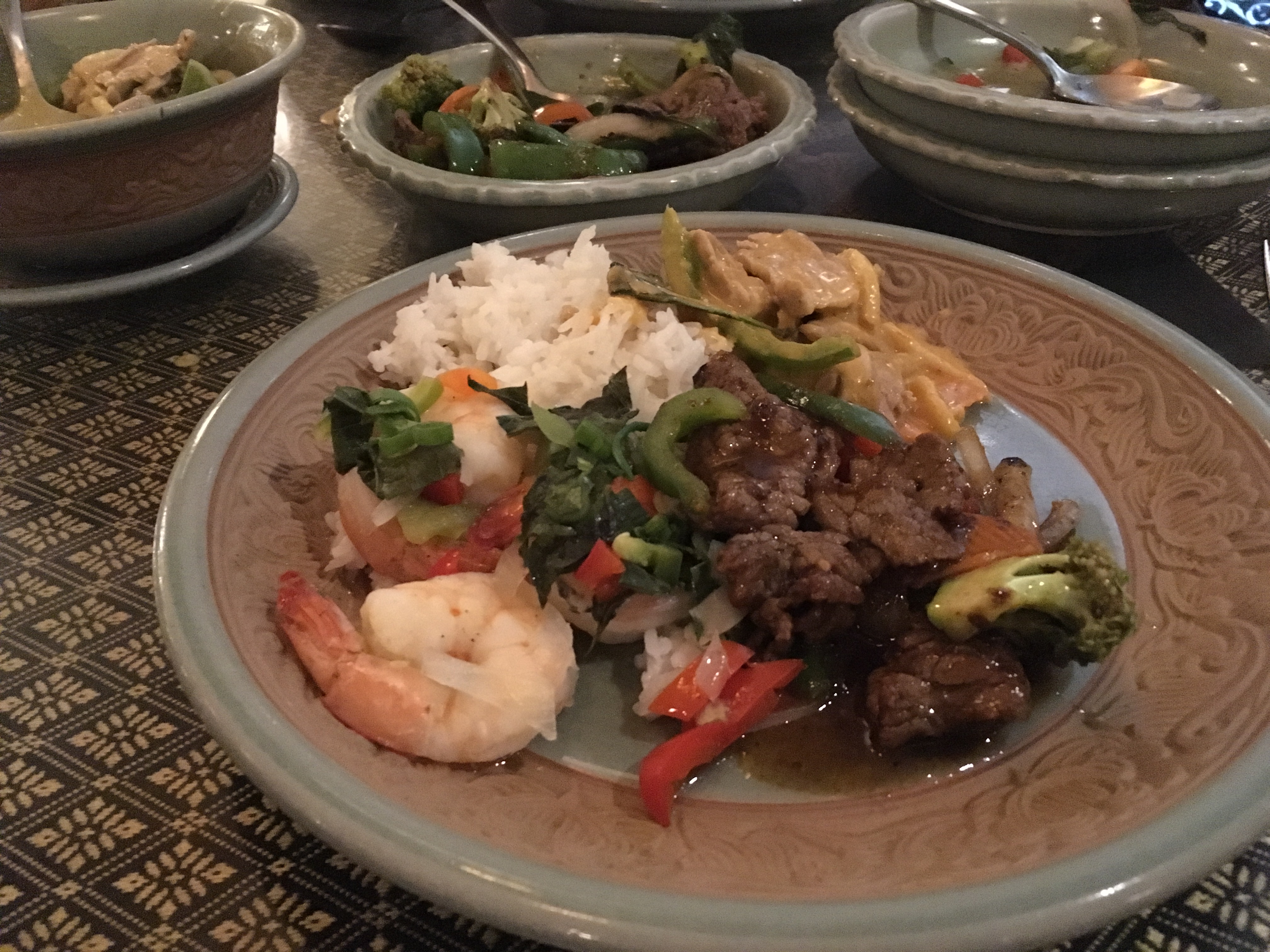 Yummy!!!!!!!!!!!
The day after my birthday, I had my final birthday 'date'. My brother, Warren, snuck away over his lunch hour and we grabbed a bite at Original Joe's for lunch. It was special to be treated by my little brother and nice to have a one on one visit. We usually are connecting as a family group, so this was nice!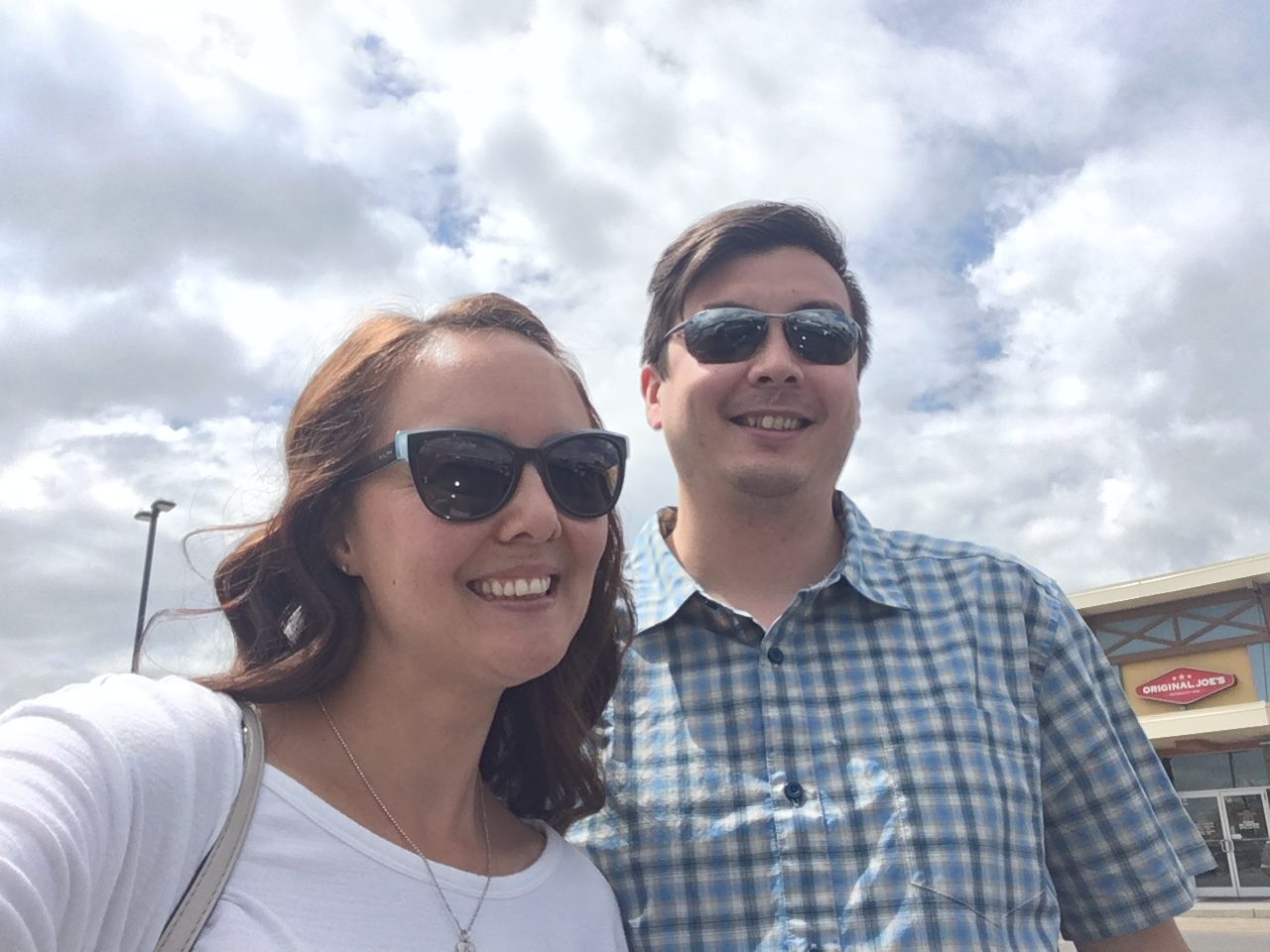 And those were my 'birthday dates'!
In case you're interested, here's a little showing of most of the really fun (and thoughtful) gifts I received. I loved ALL of them, so if you happen to be shopping for a 30-something's  birthday, these all come highly recommended!  There is one really pretty necklace I received that isn't showing here, but you can never go wrong with jewellery! Feel free to buy ANY jewellery for your favourite 30-something without ANY hesitation!  😀
So…back to the cool gifts I was lucky enough to receive!  I was pumped when I opened up these super cool Converse Chuck Taylor Sneakers – I have been longing for a pair of these and they have been perfect for my casual 'mom wardrobe' all season long!  I have worn them with shorts, skirts, jeans…you name it and I know I'll continue wearing them into fall!
A word to the wise, though…if you order these online, order a 1/2 size down because I would say they fit a little on the long side.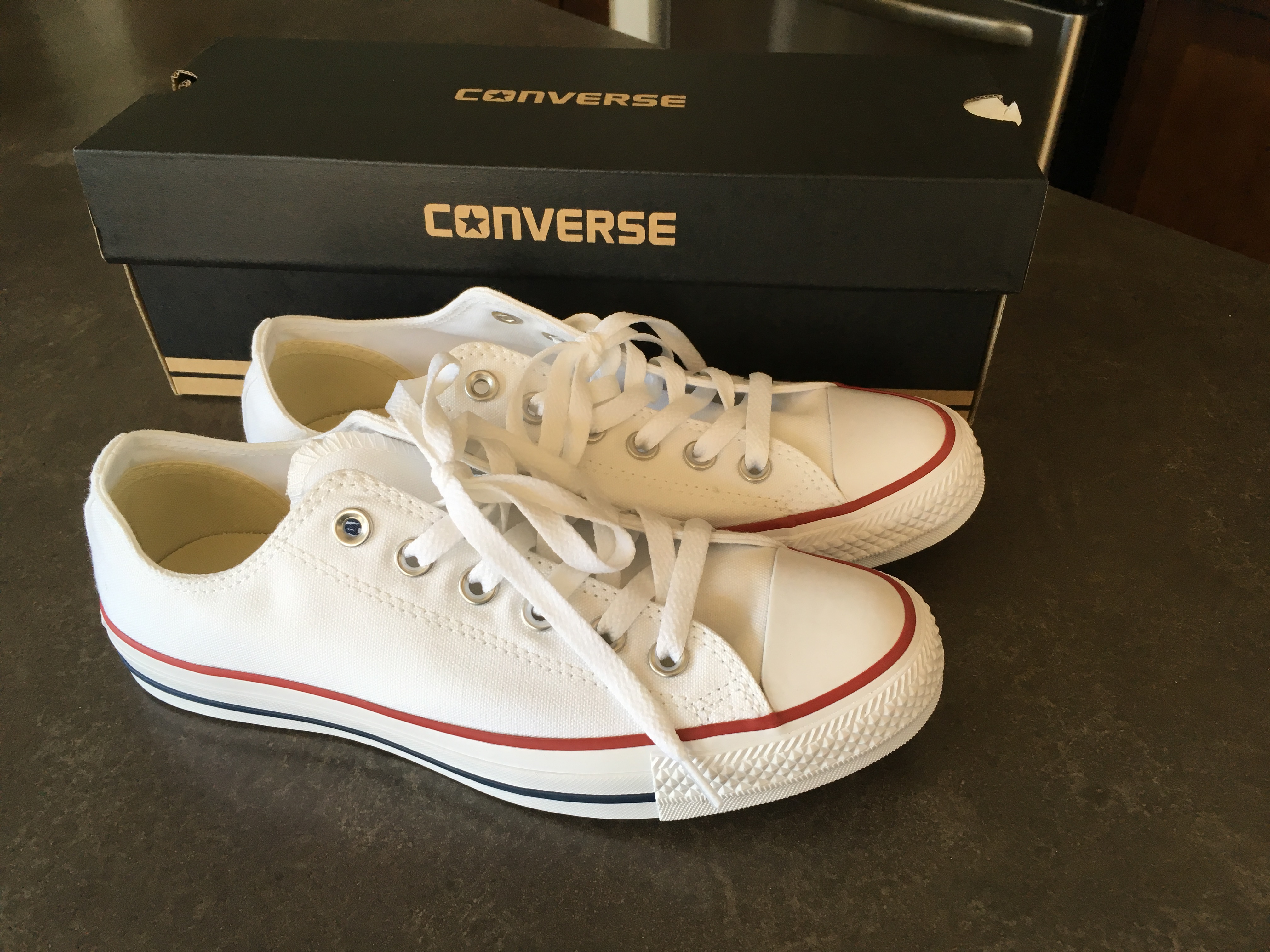 I have historically been a big fan of Scentsy, but a while back, our family got off of the 'fragrance train' (due to medical reasons). I was sad to part ways with all of my favourite cubes, but now I'm really excited to build a little collection of essential oils for my new Saje Diffuser!  Now our house can smell wonderful with great health benefits, too!  Bonus!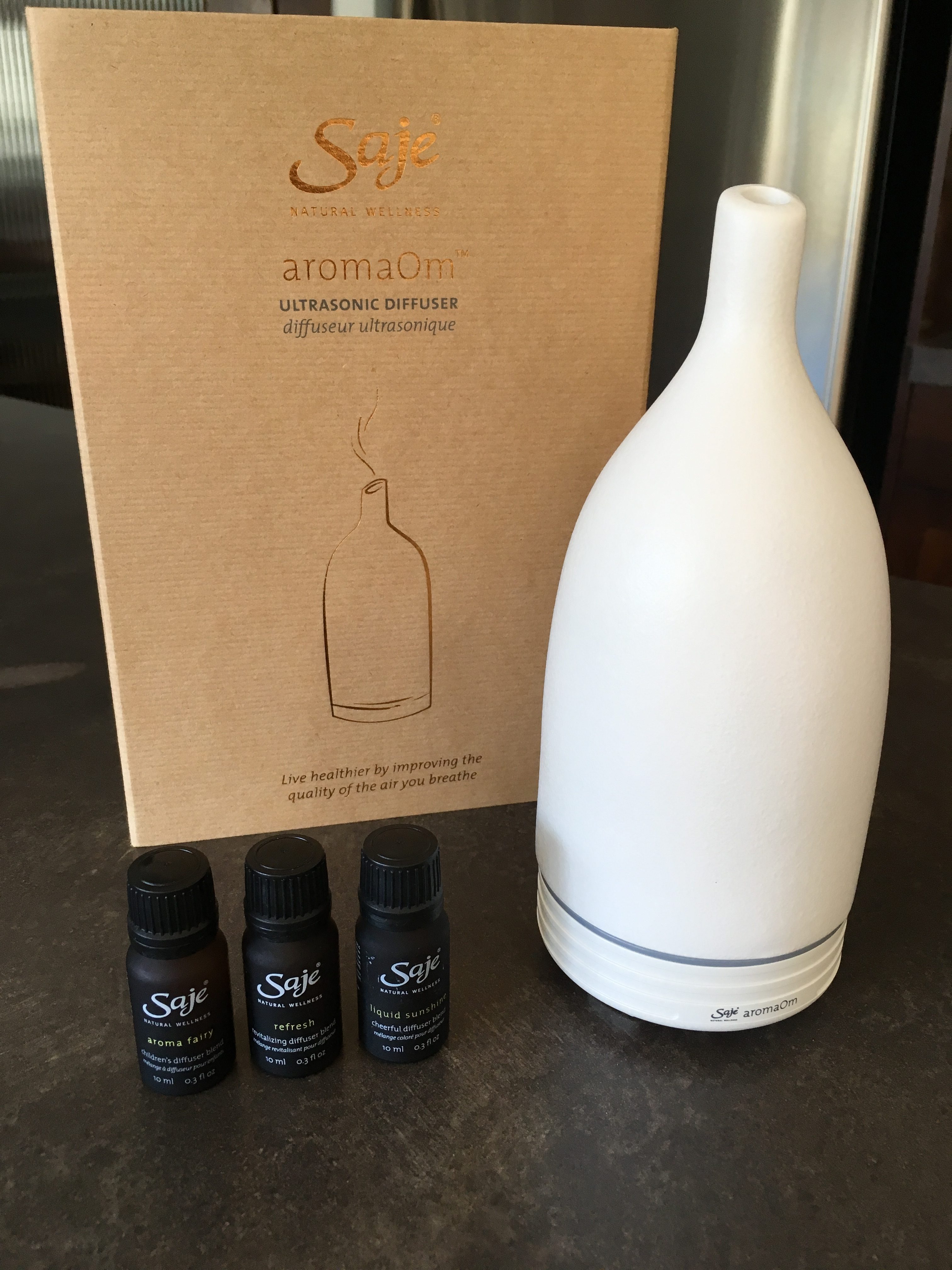 So, truth be told, I haven't tried this Arbonne Rejuvinating Cream yet, since I'm saving it for when the snow flies (I'm sorry to even say that out loud!).  It's a new-to-me product though, one I haven't tried yet. Having said that, I'm a HUGE fan of Arbonne, so I'm pretty sure I'm going to be crazy about it (plus the friend who gifted it to me always has great recommendations!)!
Just to tell you how much I love the brand, several of my girlfriends (along with myself) became distributors JUST so we could get the discount for ourselves.  When I started using Arbonne a few years ago, more than one person commented on how my skin was looking better.  Pretty much, the rest is history!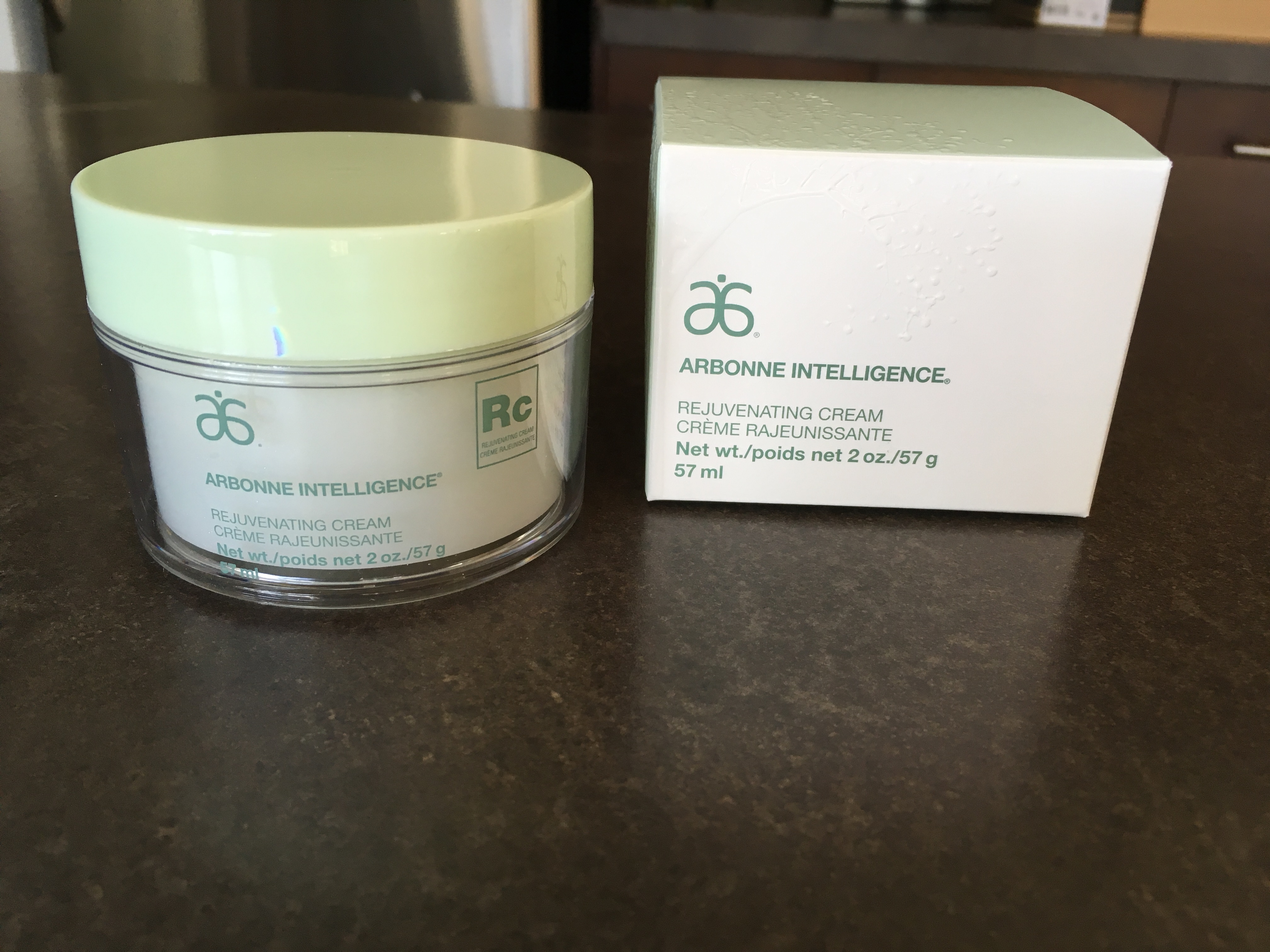 More Arbonne delights that I hadn't tried before!  I have been enjoying this Arbonne Liquid Sunshine all summer.  I have really sensitive lips that are prone to dryness, so I appreciated having this on-hand for our hot, hot days Glamping!
Also, since I am (ahem) 'aging'…spf is becoming a little more 'present' in my beauty line up – so this is on point for me!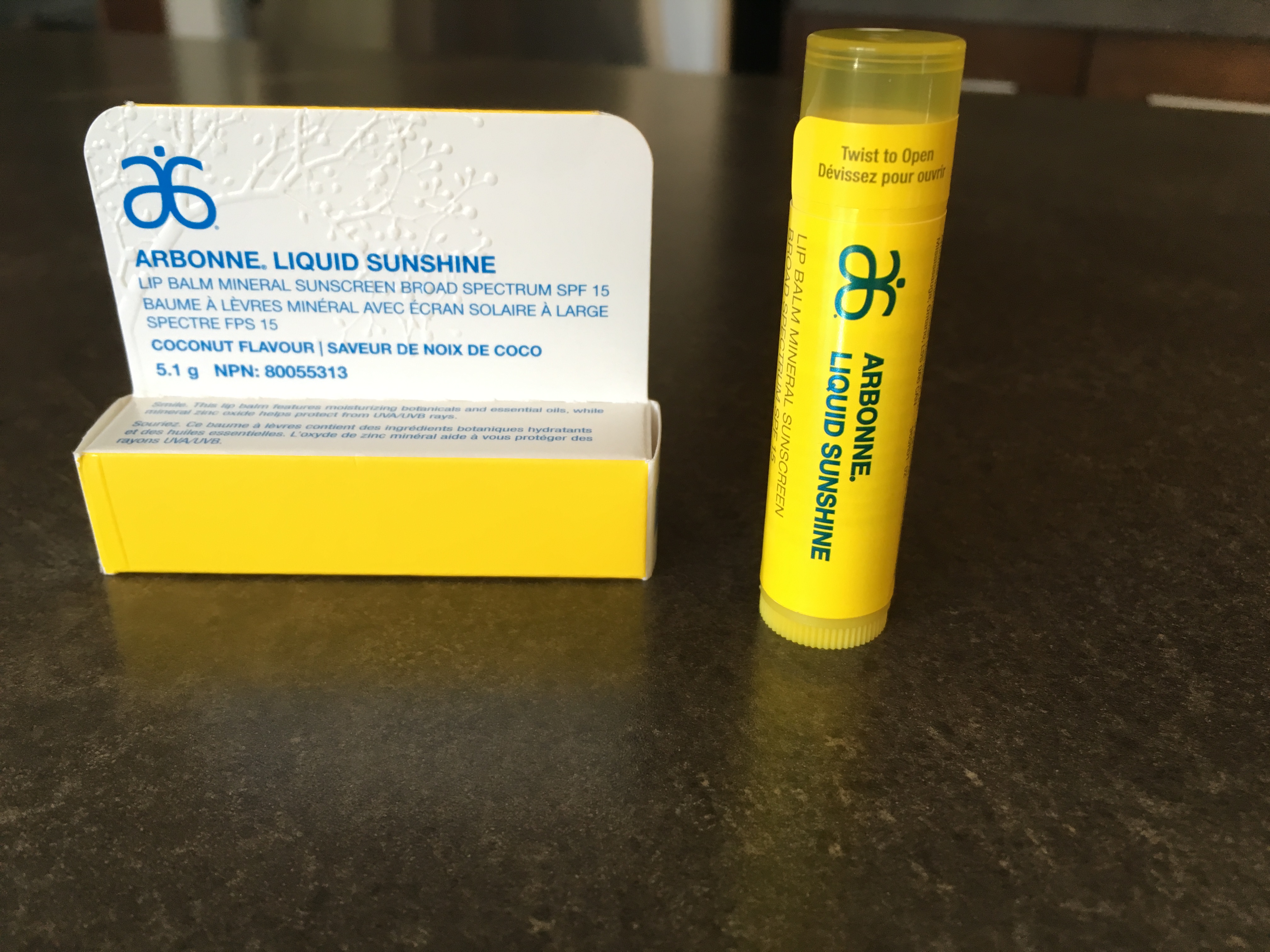 This next gift was definitely one of my favourites!!!
Most of my close girlfriends have heard me joke about the fact that I plan to have a sister-wife in my next lifetime!  Of course I love my husband, but…my girlfriends?  Forget about it!  They always know just when and how to step in, pick up, and help where it's needed!
As a perfect example, my friend Lindsay and her family of four came camping this summer.  Even though there were four extra people to prep food for, cook for, and clean up after…with Lindsaey there, it turned out to be less work than minding my own family of four alone.  The table was set before dinner was done and the dishes were practically hand-dried before they were washed! #LindsayIsAlsoAMachine
Anyway, back to the awesome gift!  I feel like I'm taking a bit of a risk sharing this funny mug with you, but I'm hoping everyone will see the humour here: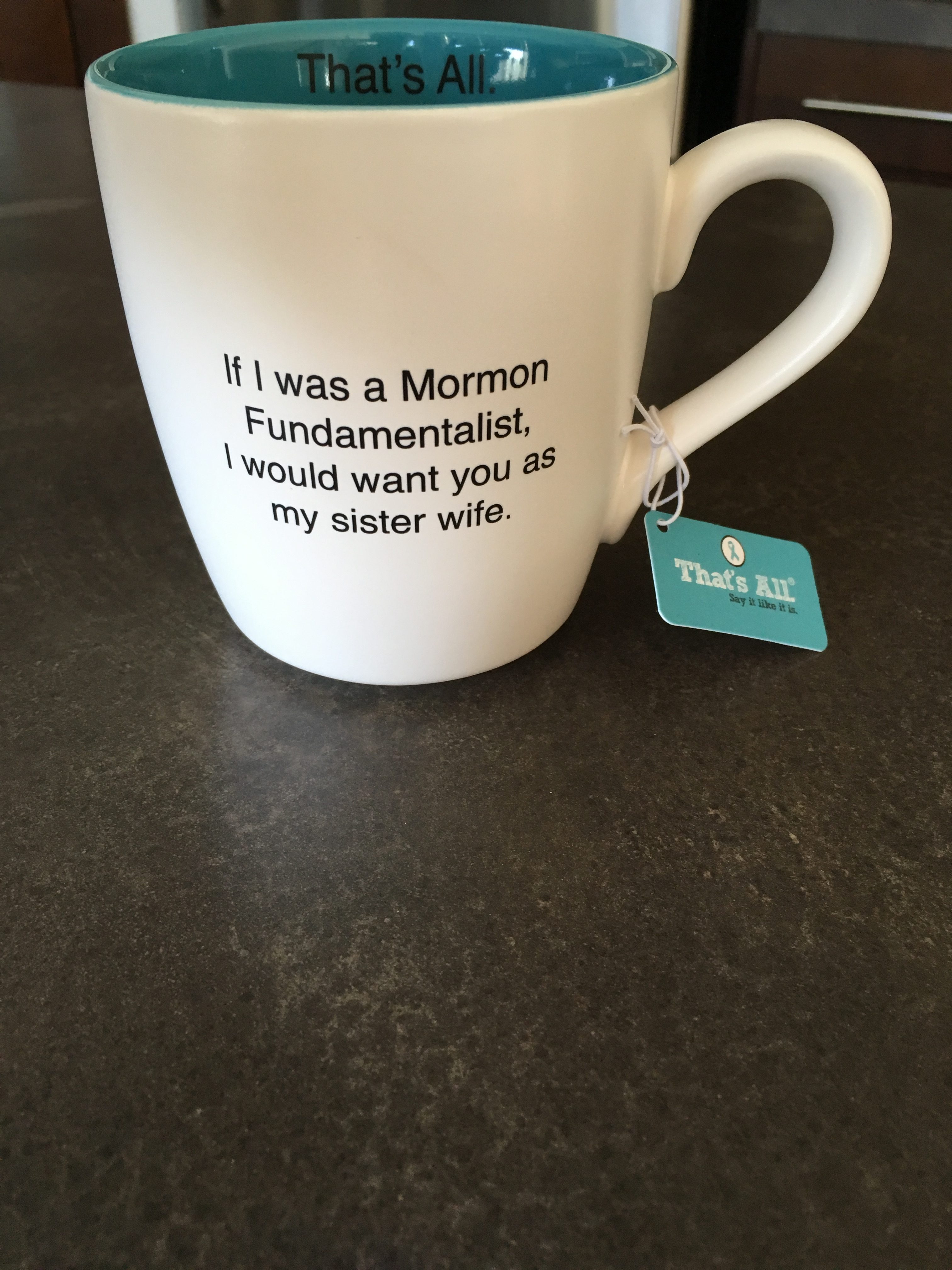 #TheBestMugEver
#TheBestComplimentIeverReceived
#CoffeeTastesBetterInThisMug
If you thought it was hilarious, too, you can find the mug here on Amazon!
Speaking of mugs, these Bodum Bistro Double-Wall Mugs are the cat's meow!  A few years ago, my brother gave me two similar sets (without handles) for Christmas and they are amazing!  They keep hot drinks hot, and cold drinks cold, yet the outside of the glass feels neutral!  A huge bonus is they present really nicely AND they don't sweat at all!
I may, or may not, have broken a couple over the years (they are dedicate), so topping up my collection is great!
He picked these up at Crate and Barrel (or maybe he just wrapped them in a C&B box to be 'fancy'?  Nah…just kidding, Warren!).  You can also click the link above to order them online via Amazon.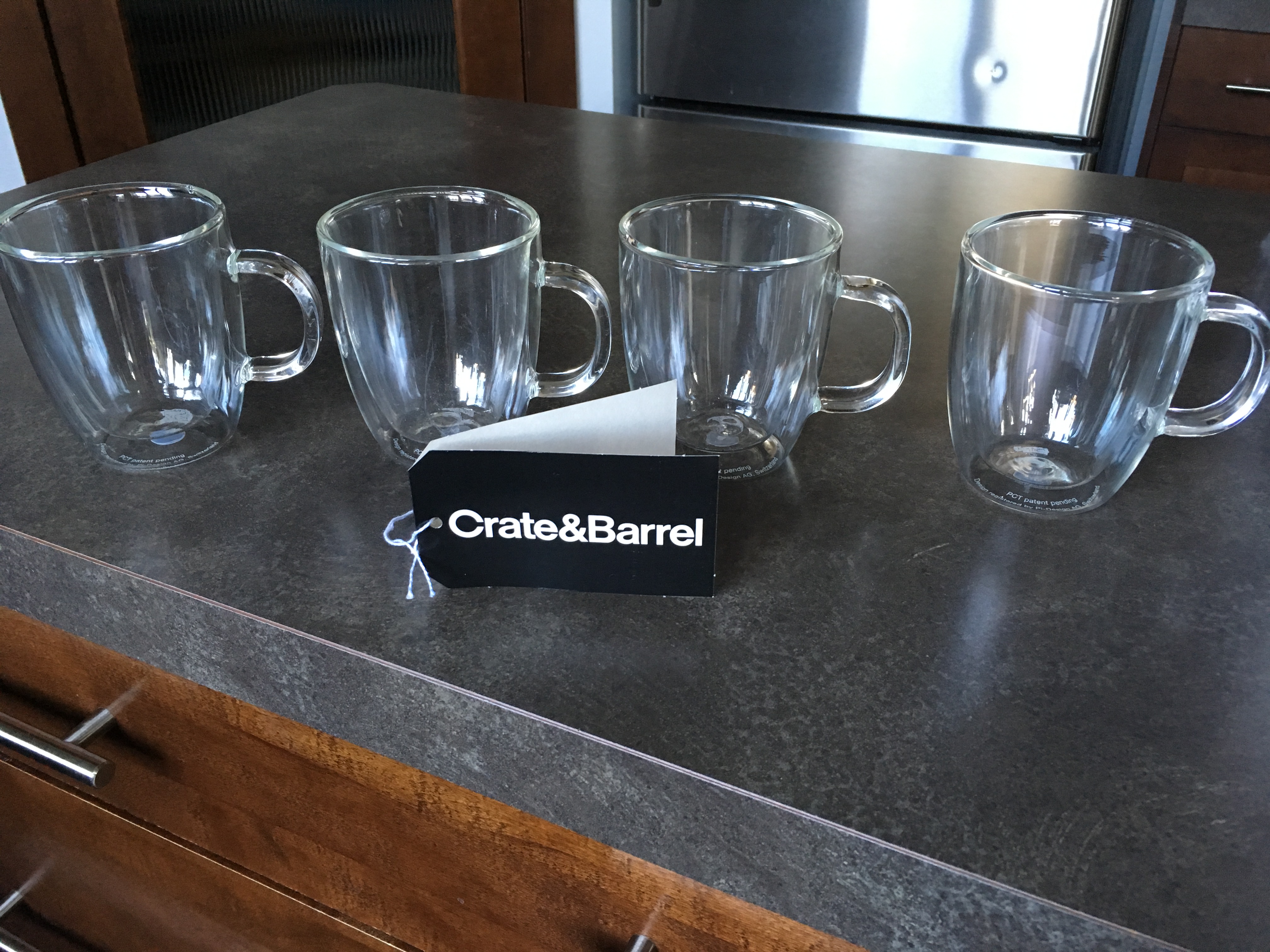 When my other brother realized that I had received a Saje Diffuser already, he offered for me to return this one that he bought.  No way!  Now I have one for my main floor and this Essential Oil Diffuser for my second floor!
My main floor has my summer 'wake up' type scents and I have this, second diffuser, in my ensuite with a lavender essential oil in it now – but, as you can see, I have a whole Set of Art Naturals Artisan Oils to choose from!  It's nice not having to clean one diffuser and relocate it around the house when I'm wanting a new aroma for the house (or my mood)!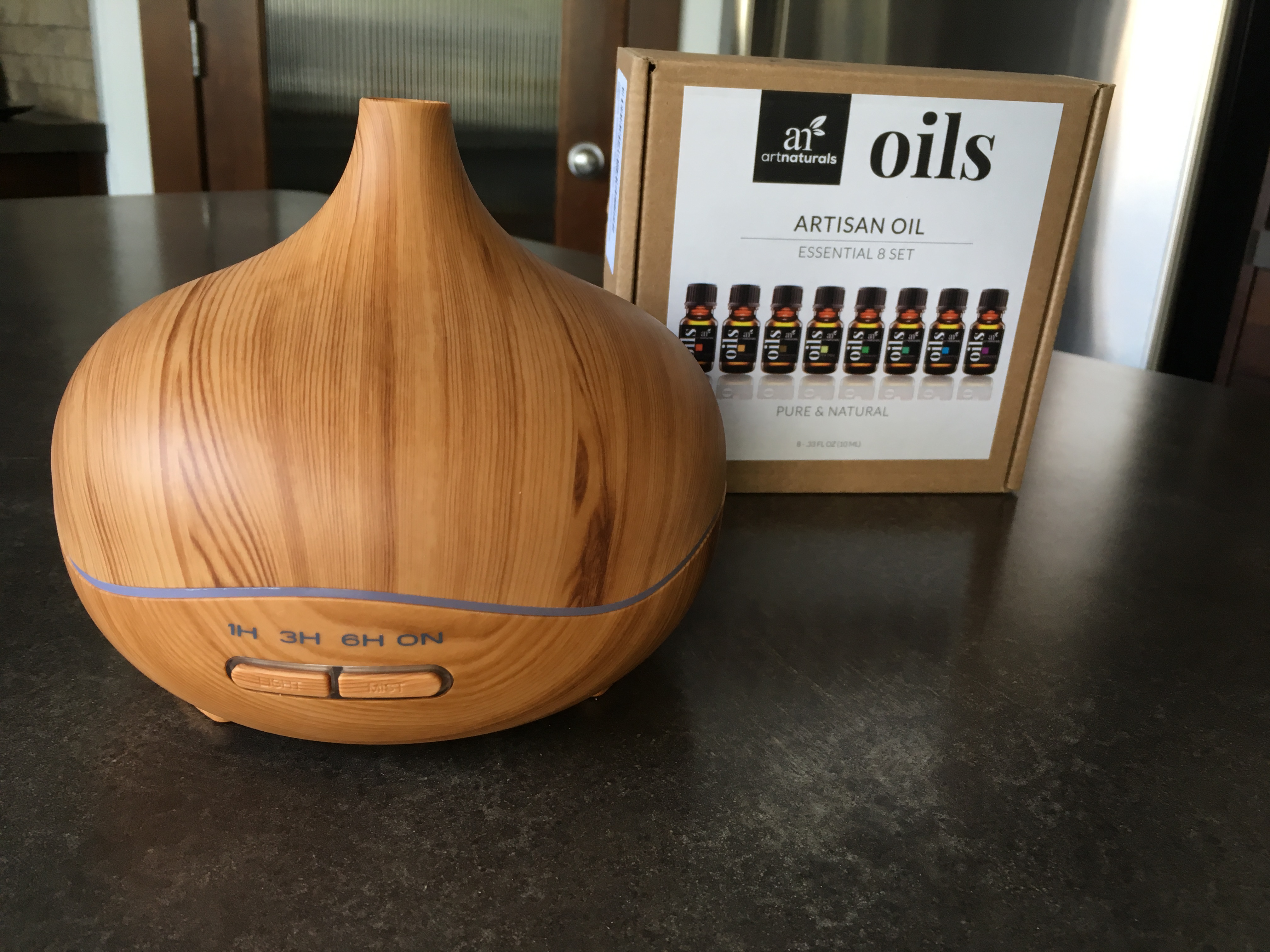 One of my good girlfriends has been raving about her FabFitFun Box Subscription for months!  It sounded awesome, but maybe like an indulgence my stay at home mom budget should do without.  Anyhow, she gifted me my own box for my birthday and I have to tell you…it was like Christmas morning opening it up!
Basically, it is a subscription box that is semi-personalized and sends you full-sized products (based on your preferences) each season.
Anyway, if you have been thinking about trying it, you probably won't be disappointed.  Here are the goods I got in my box! I have tried at least half of the items and they were great!  I have had compliments on the water bottle and the scarf (which I wore as a swim suit cover up).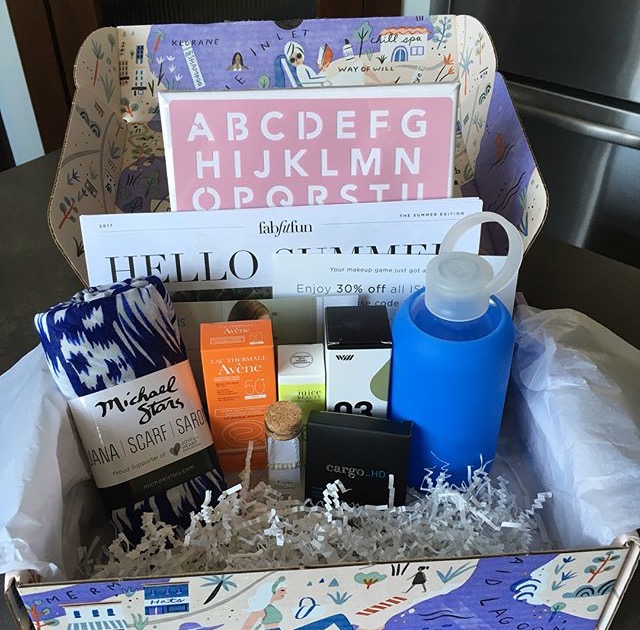 So, really…my birthday (week) was really great!  I'm still a little sad to think about the fact that the days (well, months, really) are counting down to that next BIG milestone…but in the mean time, I have some great memories (and fun stuff) to enjoy!