Me with the twins on Mother's Day 2017.  This was how the day began…
Of course I love my children – that just goes without saying but, on Mother's Day, I just don't want to spend the entire day with them.  Does that make me a bad parent?
I remember my very first Mother's Day.  I had new twins…they were only a few months old.  I was excited for this right of passage but also, I remember thinking that 'finally' I had an excuse to ask for a break.  After all, I had spent three-months loving, caring, and learning how to be responsible for two tiny babies…at the same time not to mention. I was nursing them both exclusively, didn't have family near by to help, and was changing approximately sixteen diapers a day.
SIXTEEN DIAPERS A DAY!!!
I felt joyful, but I also felt tired, and like I was really ready for a little break.
So, ahead of the day, I let my husband know that for Mother's Day, what I was hoping for was to have a little break from my daily routine.  To not have to cook, or clean, or most importantly…change any diapers!
That was what I really, REALLY wanted!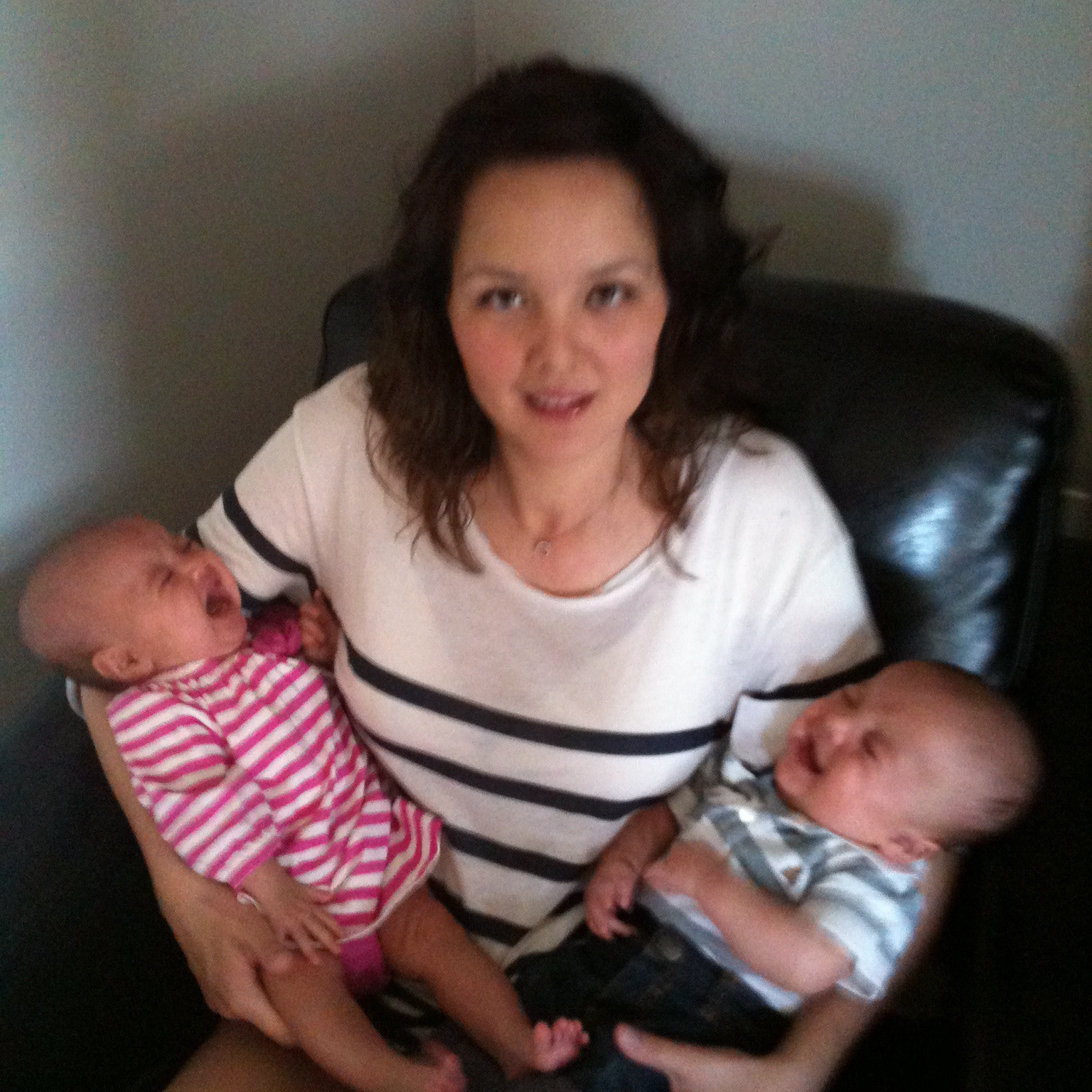 My first Mother's Day, 2012.  The only thing I regret about this photo is the fact that it's so blurry.  It's candid!  We had finally gotten the twins (and ourselves ready) and, of course, they were crying – I can laugh about this now!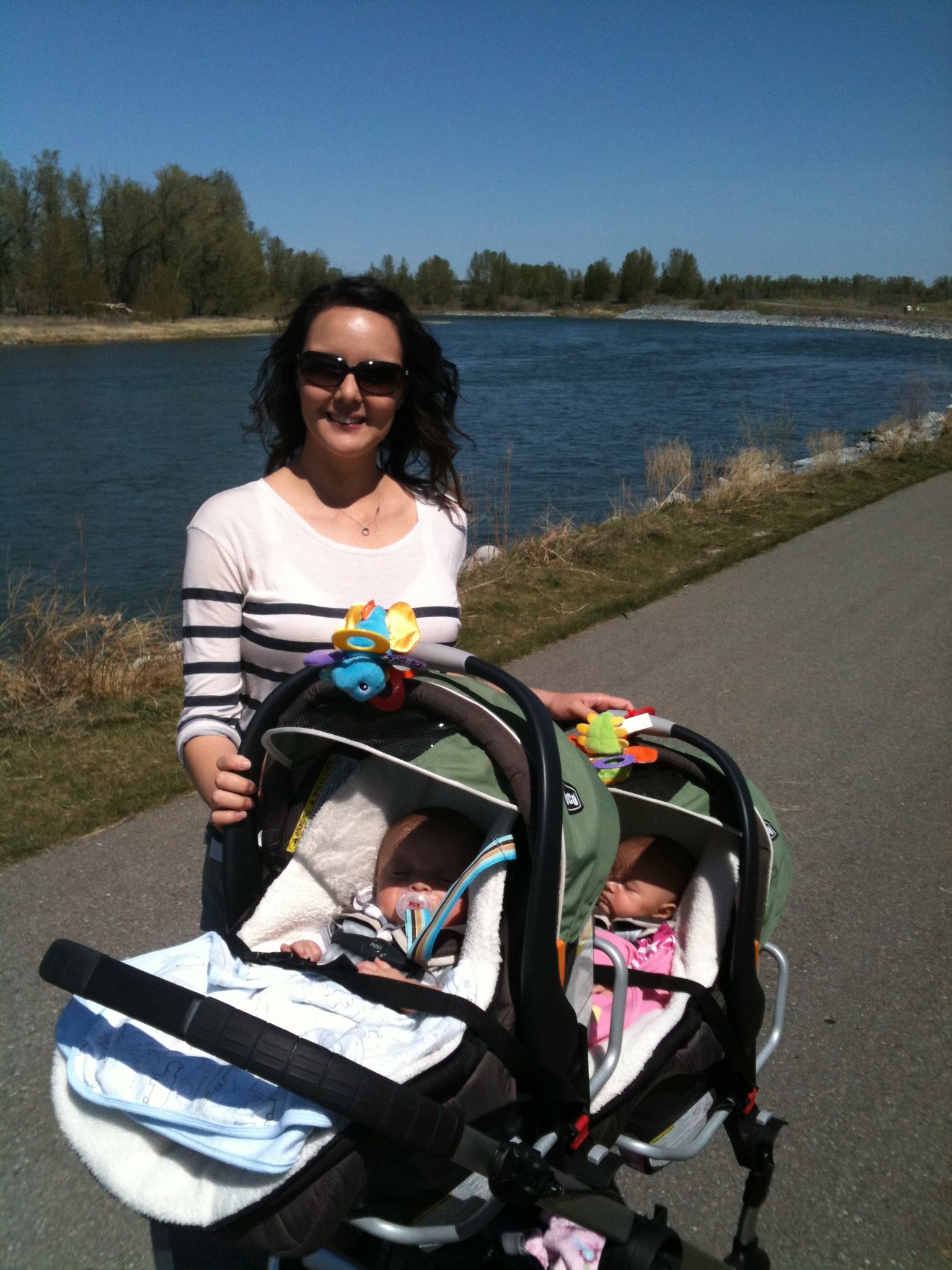 My First Mother's Day 2012 – We managed to get out the door and, thankfully, the crying stopped!
He was really great about it and took over those duties for the day – and that felt amazing!  We continued with that tradition and, every year since, I have gotten a free pass from my normal household/parenting type duties.  It is something I look forward to every year!
Two-years ago, on Mother's Day, I got a text from my best girlfriend in the afternoon asking if I could escape for supper with her.  She had just 'celebrated' her own Mother's Day by planning a picnic for her mother-in-law, entertaining extended family, and minding her own four kids.  Oh, and somewhere along the line at the picnic, while she was eating, she had had the joy of witnessing her brother-in-law throw up two litres of pop.
She NEEDED a break!
At first I really felt conflicted…if I asked my husband, would he be offended?  We had already gone out for brunch and I was pretty sure he didn't have supper plans for us, but still.  Mom guilt…it's a real thing.  What about the kids?  Was I being a bad mom for considering 'not' spending the entire day with them?  Would I be denying them?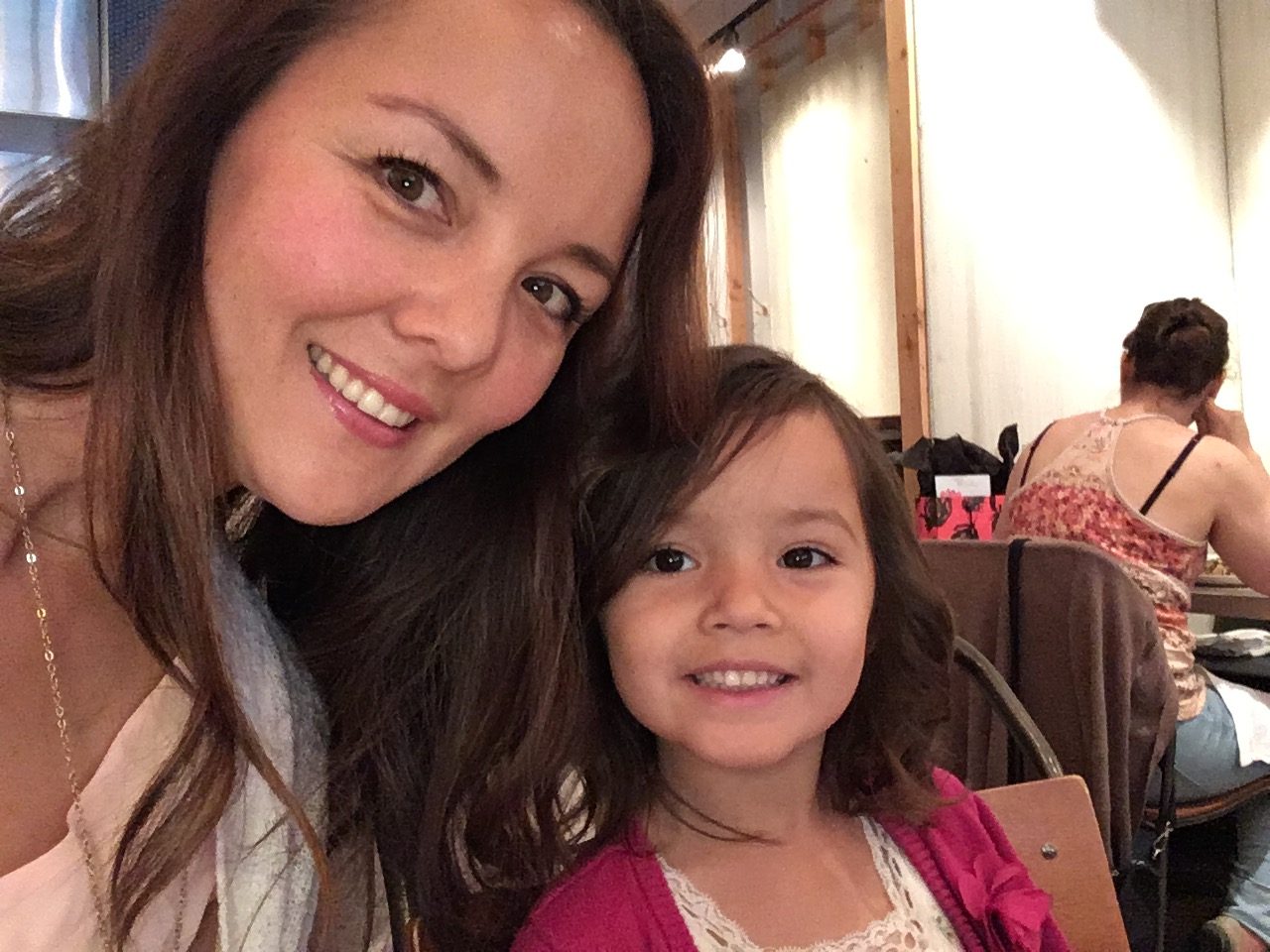 Mother's Day 2016 – Mommy and Avery at brunch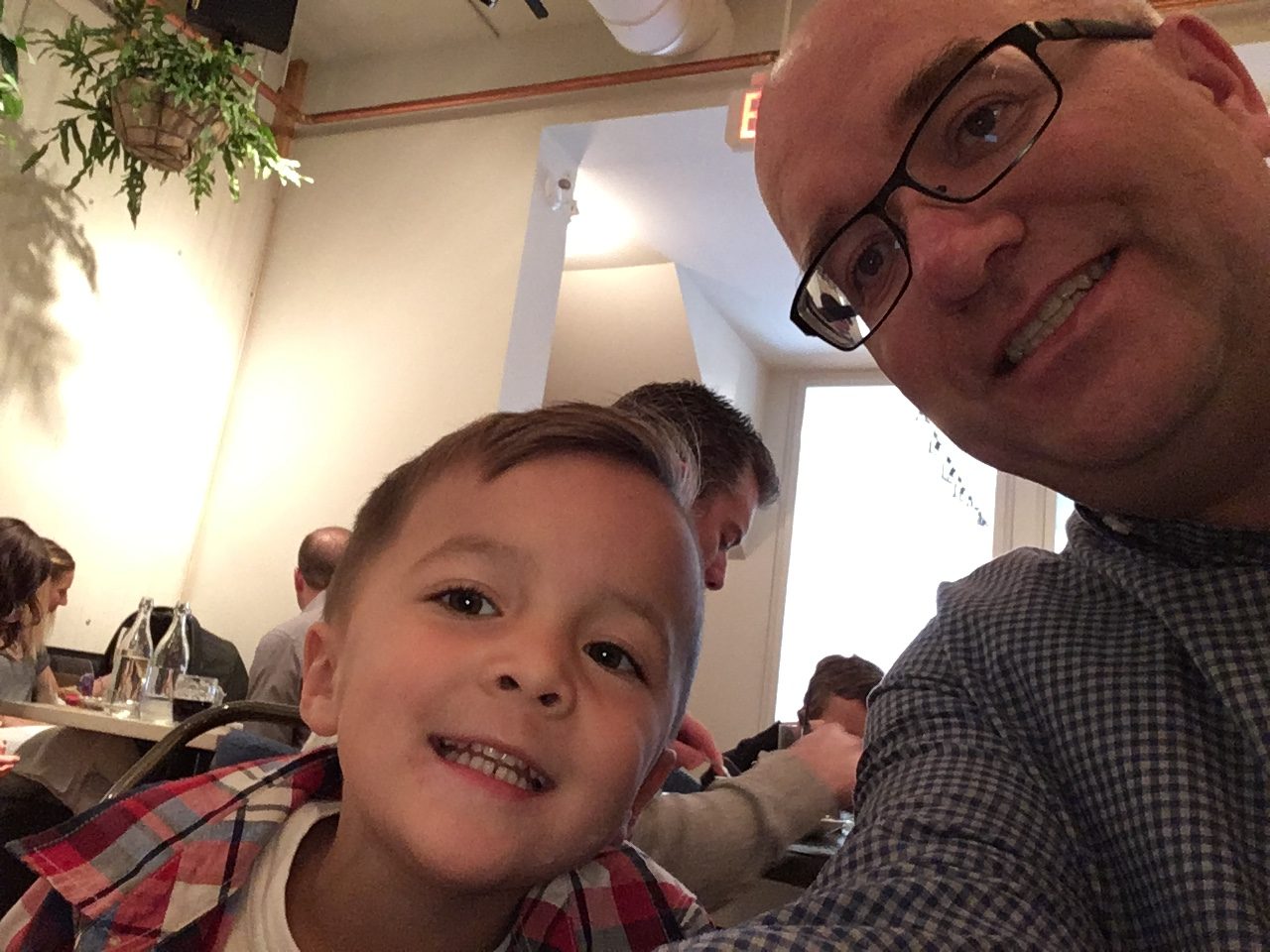 Mother's Day 2016 – Daddy & Grayson at brunch
I had had a wonderful day with my family, eating brunch and shopping for a family RV…and really, that felt like enough for me. Of course I could have spent more time with them but I also really wanted to see my girlfriend!  I wanted to hear about her day, I wanted to not worry about what was happening for supper, and honestly…the thought of not being in the house for bedtime was pretty dreamy!
So I braved up, moved past the guilt, and mentioned it to my husband.
At first he was a little confused and not sure how to respond.  I think he might have even asked me, "Don't you want to spend that time with the kids?"
After a brief explanation (I had enjoyed my day immensely but would also love to have this time now to myself now), he agreed it could work.  My girlfriend and I planned our Mother's Day 'mom date', I dropped my husband and the kids at home, and I was on my way.
We had a great evening! We didn't go anywhere fancy, we just met at a restaurant close to our house, and we caught up!  I listened, without kids interrupting; to her tell me about her crazy day!  We drank wine and ate appetizers for dinner.  There were no diapers, there was no clean up, there was no bedtime to worry about – it was so great!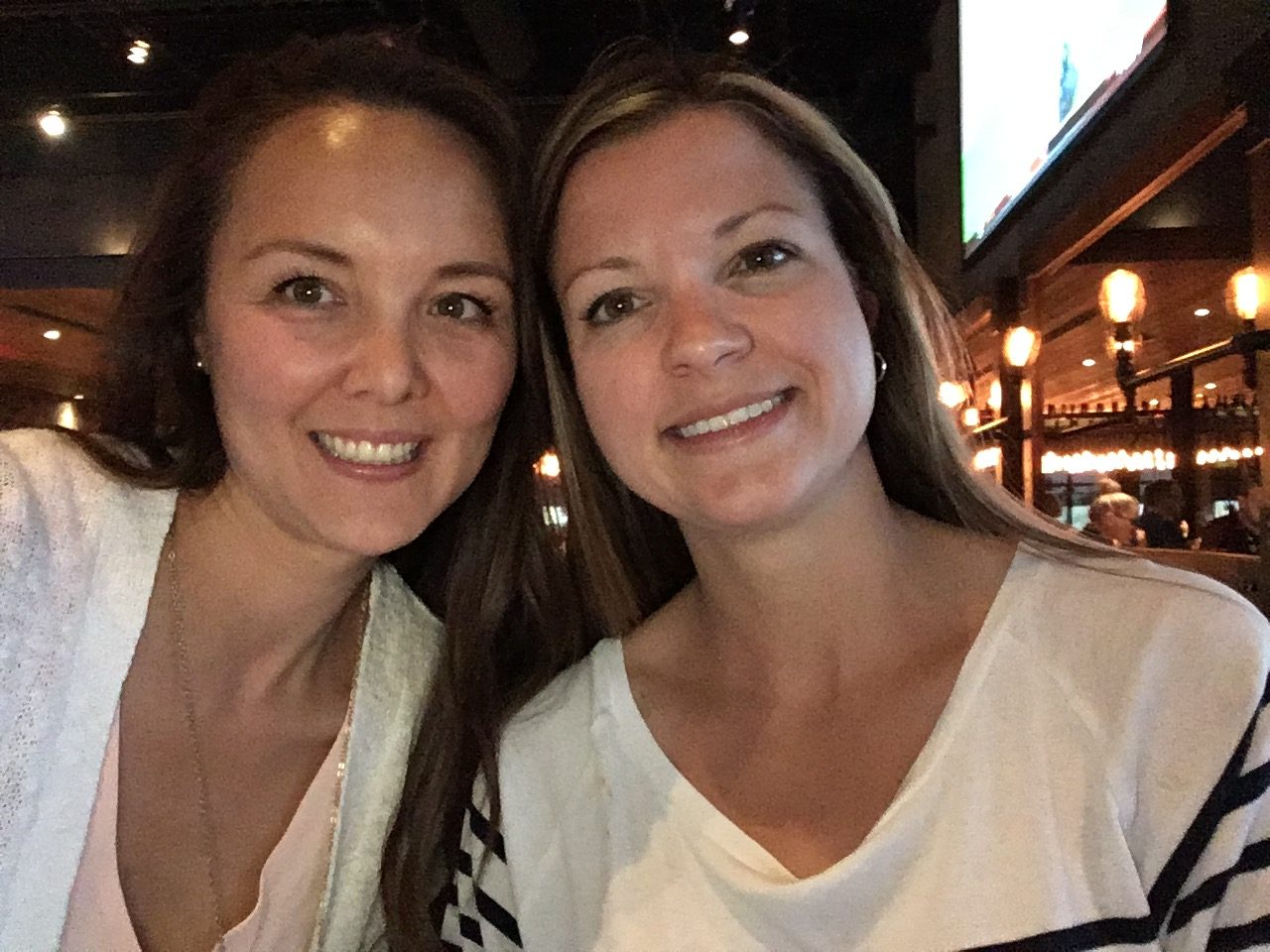 Mother's Day 2016 – Tara and I at dinner…the year our new tradition began!
In fact, we have continued this tradition each Mother's Day since then.  Last year, we even invited some girlfriends to join us, for supper, and none of them refused.  So…maybe the idea wasn't so bad after all?
Every year I mention my supper plans to my husband and every year I still feel guilty doing it. Sometimes he'll ask me, "Don't you want to spend that time with the kids?" – but, honestly, I kind of don't.
Of course, I do want to spend the majority of my day with them, but I also feel like having the opportunity to have a break is also how I really want to spend my day.  That's just the truth.
Mothers Day is right around the corner again, and I know I'll start the day with a cup of coffee that my husband has made and I'll probably open some wonderful homemade gift from the twins (and maybe, if I'm lucky, something special from my husband). We'll go for a nice brunch, and maybe a walk, and that will be great!  I know it will be a wonderful time and it will make my heart smile!
But…once suppertime comes around…I'll look forward to parting ways with them and enjoying some much needed 'me time'!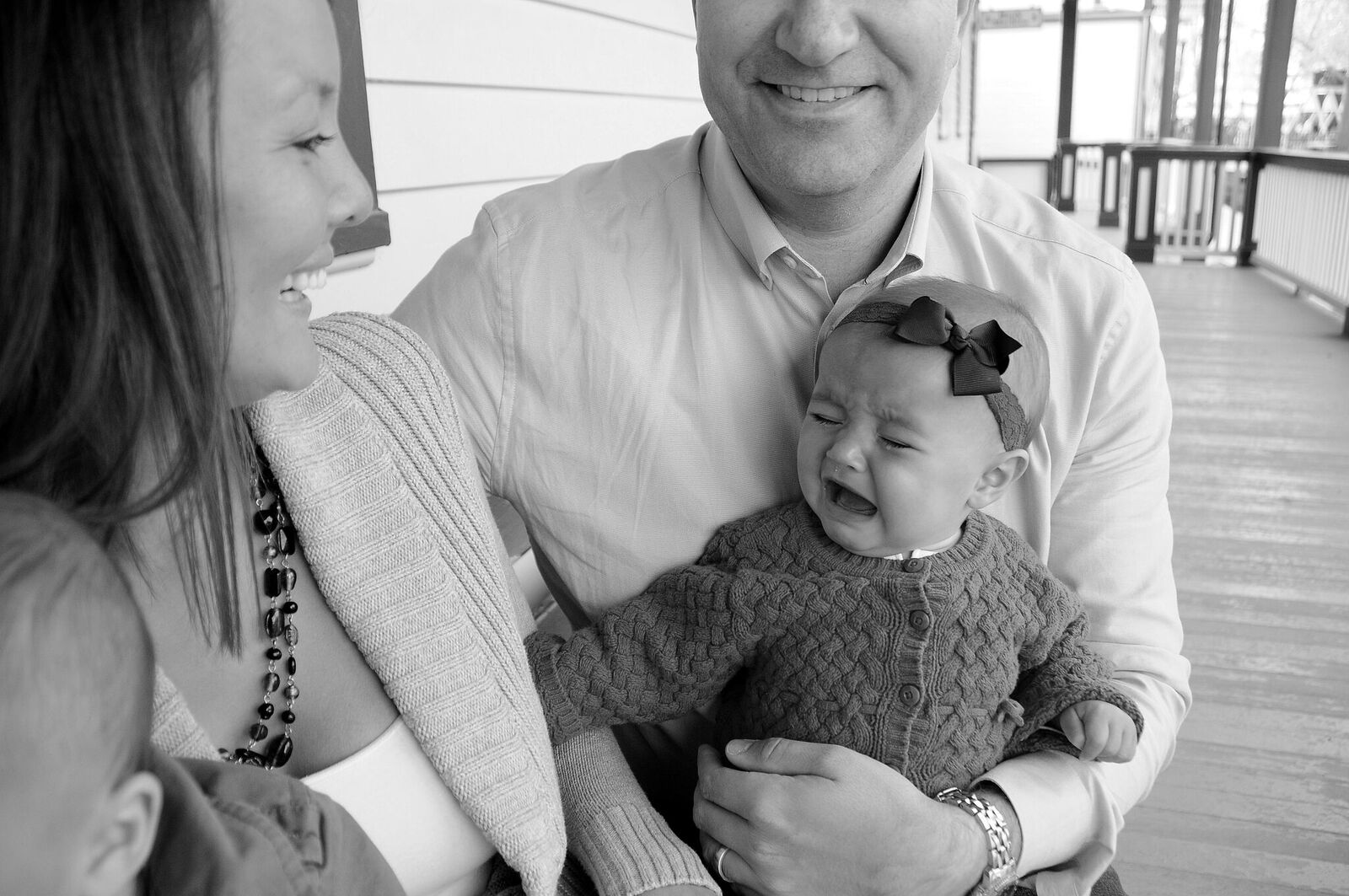 One of my favourite photos – #MomLife 
Photo credit: Mud River Photography