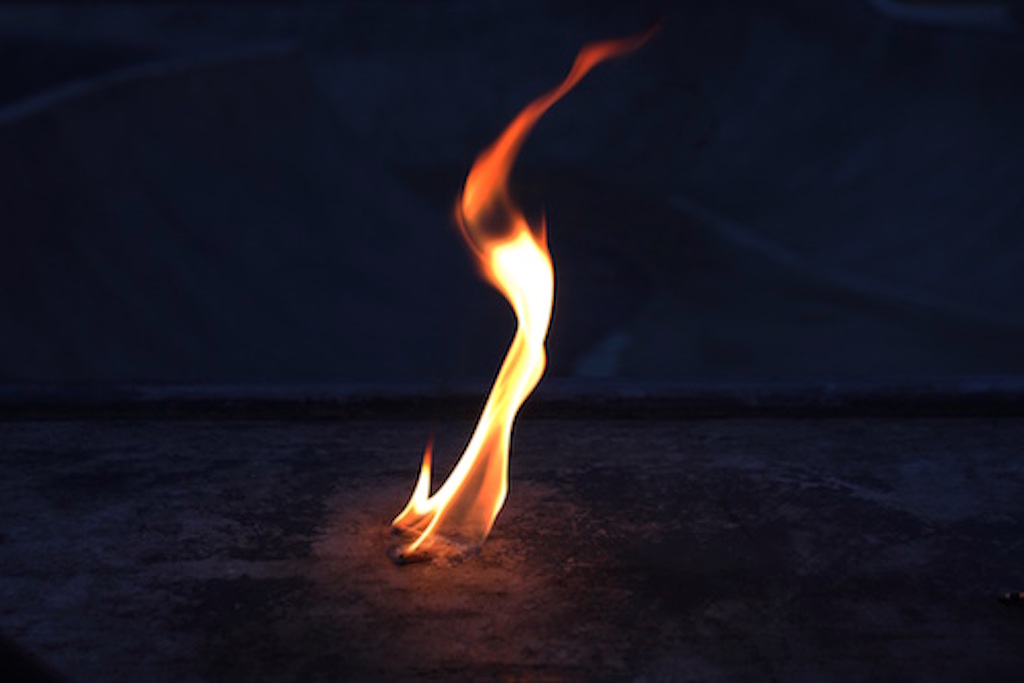 Photo credit: Benjamin Lambert Photography
I want to talk to you about a big 'Mommy Fail' I had last week that resulted in me having to take Gray to the Alberta Children's Hospital.
Like many homes now, our house has a gas fireplace. We used to use it all the time before we had the twins, but once they came along, the fireplace literally wasn't turned on for years. I think it might have been the end of last winter when we finally started using it again.
At that time, Gray and A were newly 4-years old. We considered them to be fairly compliant and calm for their age, so we started slowly introducing them to enjoying the fireplace with us.
We talked a lot about how 'hot' the fireplace is, how they should ever touch the glass, how we cannot play rowdy around it, and the normal things I think most parents would emphasize around 'fireplace safety'. We never left the children unattended around it and things seemed to go fairly well.
Now that the weather is starting to cool off in YYC again, we have started using the fireplace again. In the morning, our family often enjoys having it on to take the chill off since our thermostat is turned down fairly low at night-time. This was how our morning began last Thursday.
I was sitting on the couch in the living room and Gray was standing in front of the fireplace warming up, with his back towards the glass. In hindsight, he was standing too close…especially since his arms were behind him as he tried to warm them up too. I should have said something at that point, but honestly, I think it was a moment of complacency since the kids have been so careful and mindful around it.
You know where this is going next. My poor little guy absent-mindedly took a small step backwards. Unfortunately, he was close enough that the backs of his little arms made contact with both the burning hot glass and the vent that sends the fireplace heat into the room.
He instantly sprang away from the fireplace and cried a cry that I knew meant he was hurt.
I immediately jumped into giving him first-aid and then I phoned health-link. Thankfully I had done everything right in treating him at home (I rant it under cold water and gave him cold compresses, NOT ICE!!!), but there was one concern that the nurse had – after the initial crying, which lasted a couple of minutes, he wasn't having pain and I guess pain is good sign when it comes to burns. So, off we trekked to the hospital.
It turns out, Gray suffered 2nd degree burns on one arm and 1st degree burns on his other arm. Luckily, it has been fairly easy to treat at home and he has hardly complained about discomfort, so we have been able to carry on with most of our usual routines.
Thankfully, Tetanus isn't a concern, since we are current on our vaccines. Did you know you could get infected with Tetanus through a burn? I had no idea. I guess these are the things you learn when your child goes to the hospital to be treated for one. Not quite the way you want to learn your lessons, that's for sure.
It has been 4-days since Gray's losing fight with the fireplace. Darren and I are trying to decide if we will re-introduce the kids to the fireplace with stricter rules in place (like, having to keep a certain distance from the fireplace), keep the fireplace off for a while, or maybe look into purchasing a fireplace screen (or maybe a combination of those).
I'm mainly sharing this story with you so you can be reminded of the importance keeping your children safe around your fireplace. This is also a good time to consider getting current on your first aid. Hopefully you won't need it, but you never know when it might come in handy.
Please learn from my mistake!