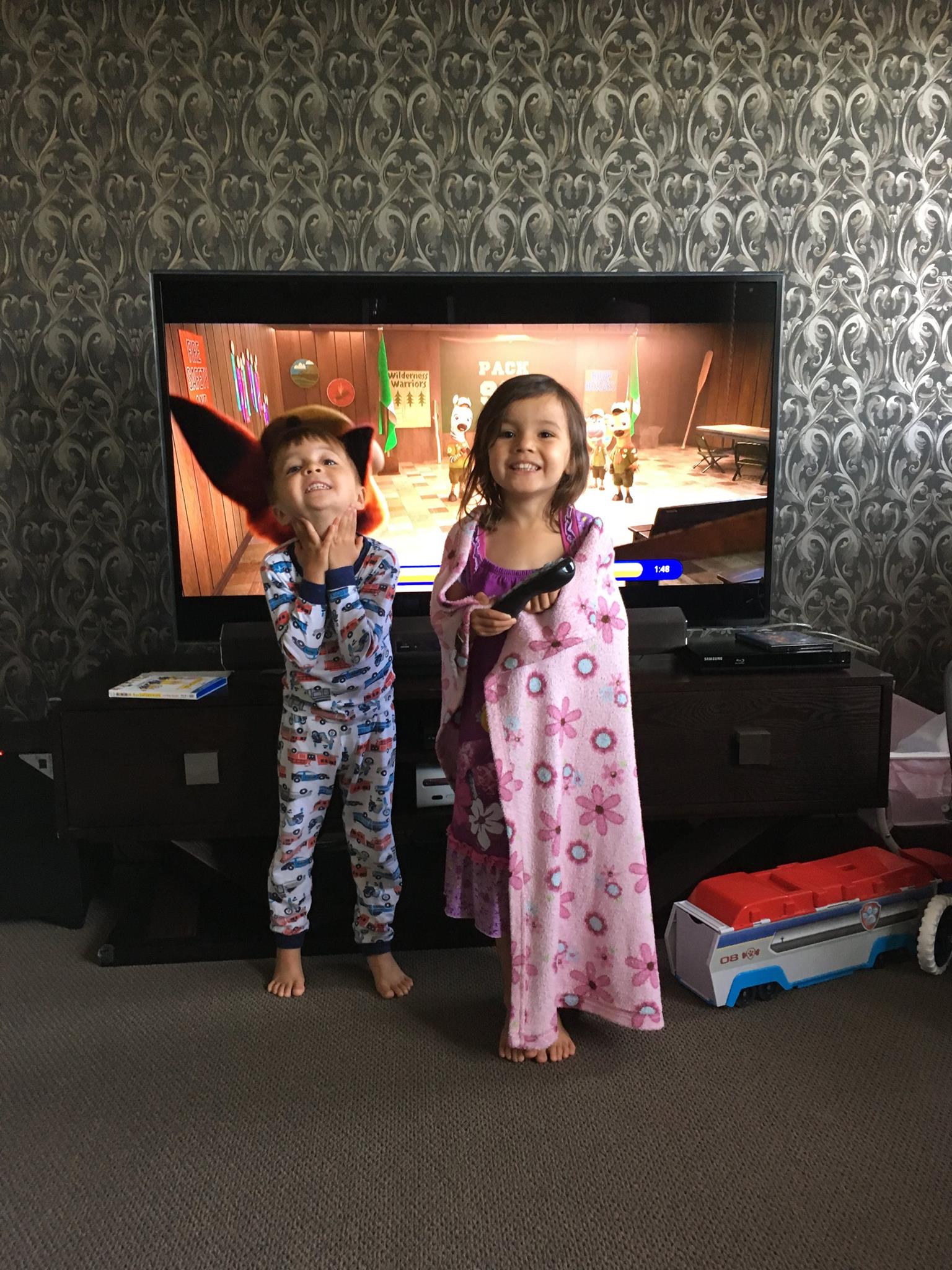 Our kids have been able (and allowed) to order their own Shaw on Demand programs for a little while now. They just need to ask first. They know they are limited to certain Treehouse and Disney Junior shows and they are able to identify them by the little thumbnail photos that are displayed. Anything else they need permission to select and they are very good about respecting that TV rule.
So, a couple of months ago, they did just that. They asked their dad if they could order the 'show with the fox and bunny'. He didn't really know which show they were asking about but certainly a show with a fox and a bunny probably sounded about right for a couple of four-year olds.
At some point very soon, he realized that they had ordered a movie – Zootopia to be exact. Shoot! It wasn't free! Well, they did ask after all, how could we be mad?
So, we let them watch it 3 times to celebrate!
Nah, actually…we just wanted to get our $4.99 worth before it expired on the twenty-four hour mark.
Well played, children.
So, the lesson here, my friends…if your kids can order 'free' programs, they can also order pay per view. Maybe get ahead of us and add a password to your pay per view TV. While you're at it, it might also be time to add a password to some of the channels you might have even just through your basic cable.