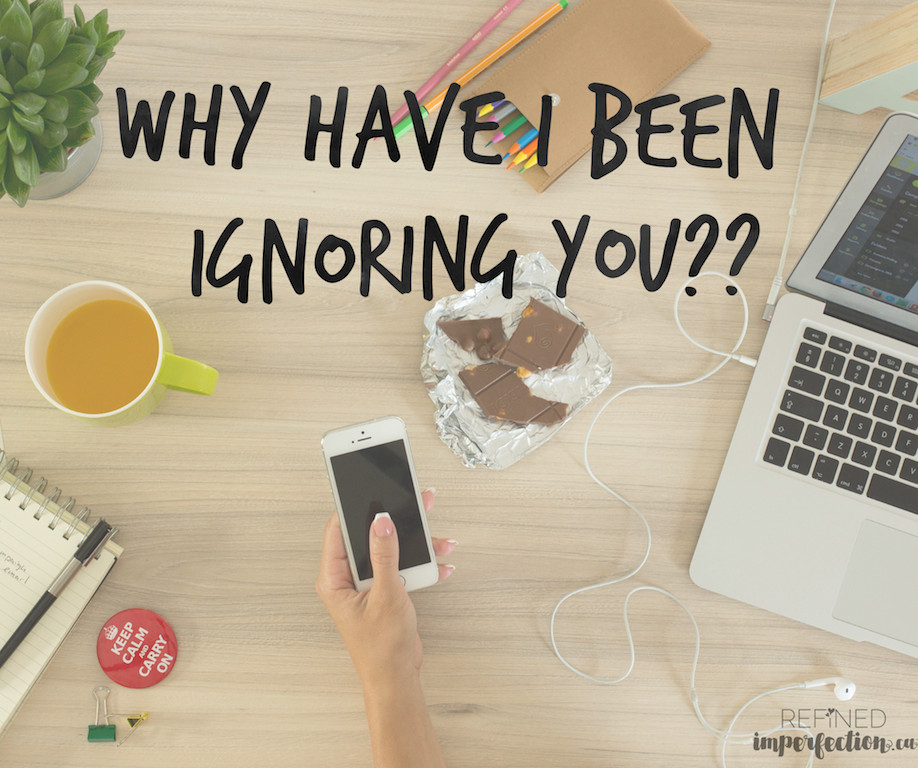 I have been a bad, bad blogger – Have you felt neglected?
I'm really sorry if you did…I have been thinking about all of you (and this beloved blog) so much for all of this last month! I have missed you!
The thing is, something really unexpected happened very last minute right as we entered the new year – I went back to work full-time.
It isn't permanent…it is a contract that will take me into spring…I'm really excited to have this opportunity but it has thrown my world completely upside down. For real.
Here's the thing. I'm working for my 'pre-kids' employer…in a job that I LOVE…for a company I also really love…but it's a lot and a really big change for our entire family. I went from my usual 'life of leisure' (or so we-will-call-it) to life in the fast lane working on over-drive! I think I may be running on adrenalin.
The last 30 or so days have been a ridiculous adjustment of ups and downs, pros vs cons, and sacrifices. If I'm just summarizing what the adjustment around this decision has felt like, here is rollercoaster I have experienced:
Upside: My old boss still thinks I'm capable!
Downside: Am I? What if I'm not? What if I fail AND sacrifice my family time while I'm at it?
Upside: My bank account will be replenished!
Downside: There is a cost to that – I had way less time with Gray, Miss A, and Darren and, literally, no days off as a family. Not even one in over a month!
Upside: It feels so good to have a piece of my old identity back! I am remembering I have a worth beyond being a mom and wife (please don't send me hate-mail for saying this!  Huge props to all the full-time, stay-at-home parents out there!)
Downside: Is there a downside? If there is, I haven't thought of it.
Upside: I'm keeping myself current in my field, with my employer, and my fingers in the 'work-pie'.
Downside: Whoah! I'm on a HUGE learning curve since things have actually changed A LOT since I left! That doesn't feel good when you're trying to make good and efficient use of a short time. Also my perfectionist personality, that likes to have all of the information before going forward with decisions, is about to blow up!   …BUT, there isn't time for that! Shall we 'wing it'???
Upside: Oh, it feels nice to wear make-up again!
Downside: How do you apply make-up again?
Upside: Darren gets to see my hair in a hair-style other than 'messy bun'!
Downside: Covering up gray hair is expensive! Also, why does my hair have to be so difficult? Pregnancy ruined it! That happens sometimes.
Upside: We can think about saving more aggressively for some spring 'glamping' projects we have planned!
Downside: I don't have time to plan said 'spring Glamping projects'.
Upside: I really like my co-workers!
Downside: I really miss my kids! …And even my husband!
Upside: Darren has really been pulling his weight around the house and has really worked hard to take on his share!
Downside: Hey! Why am I just discovering these 'hidden talents' now??
It is NOT easy working full-time AND parenting (…and running a small business…and being a blogger…).
I know this may be a controversial thing to say, but for me, it is much harder working outside the home than being home full-time. I want to still do all the same things I did before for my family – cook 'clean' food for my family, spend good quality time with my kids, have an organized home….but I simply can't. Some of it, sometimes all of it, just has to be let go of. Today none of the beds got made, we ate pizza for dinner, and I have spent my evening fielding work calls. Now, as I am writing this blog post, Darren is relaxing and watching Netflix.
Romantic or what??
Honestly, overall, I'm glad to have the opportunity to work this contract. It gives me a chance to put in some time but still have the summer off and enjoy my last time at home with the twins before they start kindergarten in the fall. In the mean time, I'm adjusting….and learning to let some things go. That simply has to be okay.
So, bear with me please while I sort out how this whole 'balance' thing works for working parents! I do promise not to be away for so long next time!
xo
Dionne