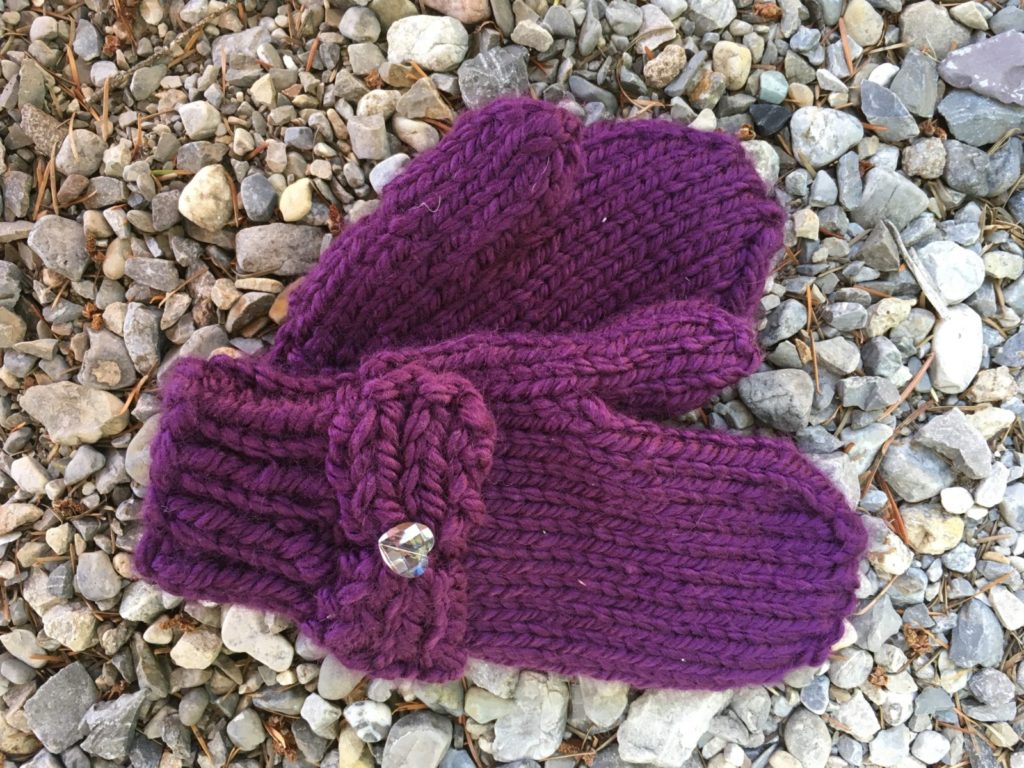 I know this is pretty unconventional for a 30-something, but I like to knit.   Well, truthfully, I like to try. Really, I'm not a skilled knitter, but I find it relaxing and especially rewarding when my projects actually turn out.
A handful of years before having the twins, I rounded up some friends to join me for a 'Learn to knit' class at a local yarn studio. It was a fun time…we started our projects, we pulled apart our projects, but we did it together. Eventually, once most of us had kids, we occasionally gathered at someone's house after the kids were in bed and we worked on our projects while drinking wine and eating 'adult food' – which, at that time, was basically anything that didn't have to be pureed.
I had put down my knitting needles for a couple of years but I recently became acquainted with them out again when I was looking to pack some activities to work on while camping (okay, Glamping) when there isn't any WiFi around (which is pretty much always). I'm so glad I did!
For the first 5 or 6 years I wouldn't tackle anything outside of the shape of a rectangle or square but, for the last little while, I have been braving up and taking some risks. My projects don't really ever come out amazing, but I have been mostly knitting for the twins and that is one great thing about having 4-year olds – they think EVERYTHING is perfect and beautiful!
I just (finally) finished up a little pair of mittens for my little girl. She LOVES them! I think they turned out 'okay' but really, as along as you don't look too close, they did turn out all right (they are shown in the image for this post above).
In case you would like the pattern (I'm sure yours would turn out better than mine), here is the link for 'Snow Princess' by Girly Knits.  I just used cheap yarn, and beads, from Michael's (just in case they didn't turn out), but next time I would brave up and knit a pair with something a little nicer (and probably warmer).
I did pay for the pattern (it is actually the only pattern I have paid for so far), but I have knit up 2 toques and 4 mittens from it and they all turned out well (for me)…and I know I will use it again…so I think it was money well-spent and I feel confident now that the pattern is reliable.  It isn't expensive at all.
Anyhow, if you're looking for a fun, relaxing and maybe even productive way to get in some 'Me-Time', I would recommend giving this little hobby a try. If you're in the YYC area, and are looking to get started, I would really recommend Stash Lounge in Inglewood.  It's not super close if you're in the burbs, like I am, but it's worth the drive. The owner and staff are beyond helpful and patient and they have lots of goodies, trinkets, and classes. It's where I go if I am knitting something special &/or need a few good pointers.
Happy knitting!