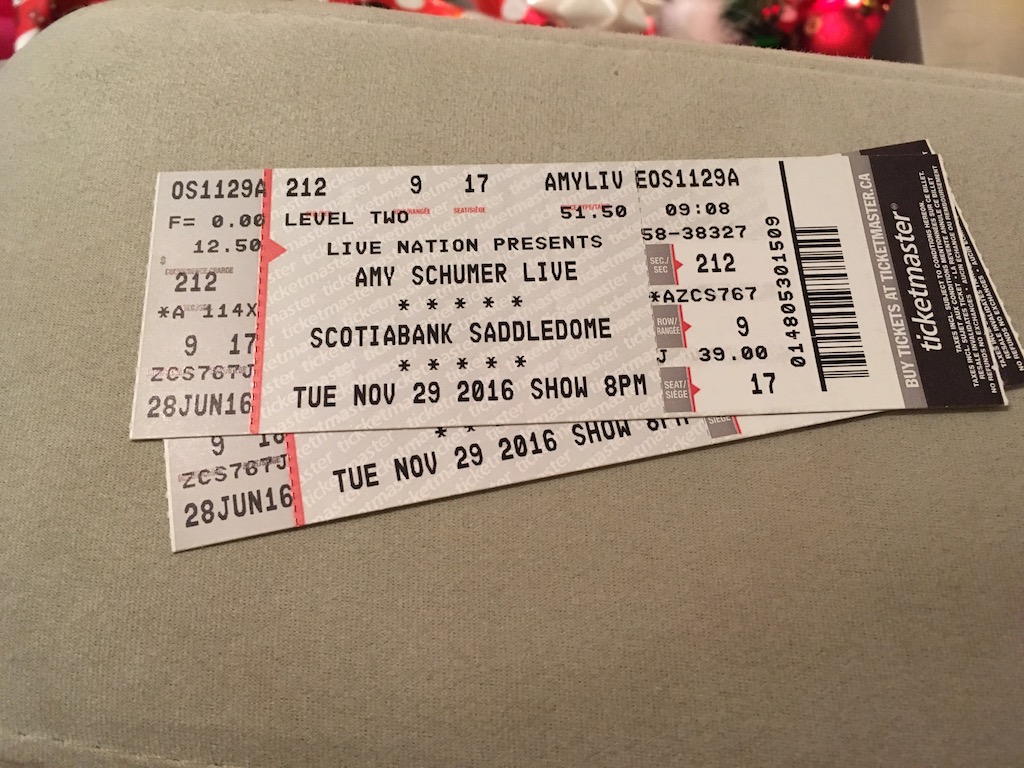 Doesn't a full belly laugh just feel so good??? Let me tell you, it's a great way to spend time with your spouse!
Darren and I really wanted to go to Amy Schumer Live and had talked about getting tickets for several months. In case you're not familiar with who Amy Schumer is, she is a 'no-topic-is-off-limits' kind of comedienne. We both really enjoy her humour, which is strange almost, because we don't typically have the same tastes in entertainment…so, bonus right??
We were really lucky to have found someone, rather last minute, who was not only selling a pair of good seats…but also for a great price!  I guess it was meant to be!
The show was really fun and Amy Schumer did a great job! …And this was a really fun change of pace for our typical 'dinner out' dates. We didn't do a lot of 'bonding' but that's okay! We both had a great time – it was so fun!
Oddly enough…November was a great month for us getting in some 'alone time' together.
On top of getting out to the comedy show, we were also able to grab a couple of lunches out together while the kids were in preschool! It was lucky, really! We even snuck in a little 'day drink' during one of them…imagine???
Huge bonus for us since getting out once per month can sometimes be a big stretch for us.  I guess we are making some progress on our monthly date journey!
#livingontheedge