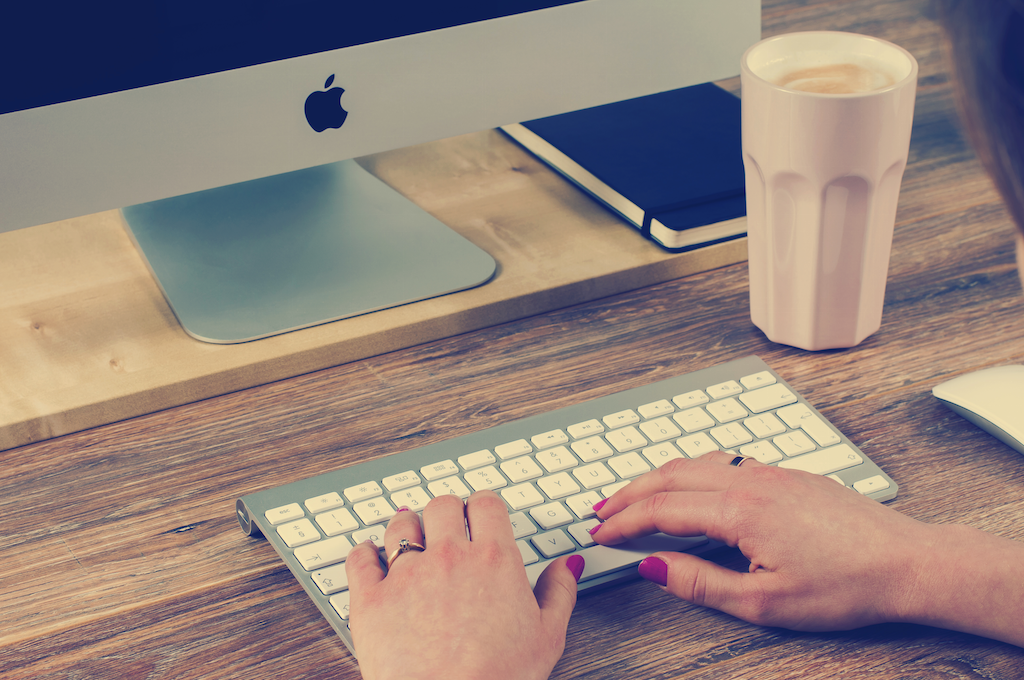 Photo Credit: William Iven
Online Grocery Shopping? Yes please!!!
Because, let's face it – grocery shopping with kids is never (EVER) a good time.
Call me lazy, but the thought of taking my duo to any grocery store (even if they have 2 child seats to accommodate the twins) almost makes me break into a sweat. The fighting, the poking, the grabbing, and the cookie requests…it's all too much for me to take sometimes!
But alas! There are other options available in YYC!
Superstore recently introduced their 'Click & Collect' program here in Calgary (amongst other places) and I had to try it out! I think it is just the service I have been waiting for.
Here is how it works
You place an order for your groceries online.
You pick them up, at a prescheduled day and time, from a participating Superstore location.
Sounds good, right?
What I love about the Click & Collect experience
I can order online.
This is so convenient! I actually added my order, while I was still in my pyjamas and the kids were playing.
I can pick up over a 2-hour time period.
If I'm running around tackling errands and not wanting to commit to a specific pick up time (or even if I'm running late) it's okay!
I don't have to leave my car when I pick my groceries up since they are delivered straight to my vehicle.
I don't care what anyone says, it can be a bit of a hassle unbuckling the kids and lugging them into the store – especially if the parking spots are tight, the weather is bad, or the kids are sleeping (or grumpy, tired, hyper, awake, or basically alive.).
I can still pay by debit or cash at pick up.
A credit card is used to secure the order at placement, but the payment method can be changed at pick up…if you do switch to another form of payment at pick up, know that your pre-authorization charge may sit on your credit card for several days.
I can still bring my bins and bags and not have to purchase plastic.
The staff member brings your groceries out in large bins (on a cart) and you transfer them into your vehicle – my girl even helped me move everything over into my green bins! She was even mindful about how she placed the items.
I actually found price-comparing items easier!
Prices are listed on a 'per 100grams' or 'per unit'–type basis along with the price. I quite liked this feature and really did find it simpler to price-compare.
I still collect my PC Plus points.
You can link your account during check out – the website also says you collect PC Points at pick up.
The $3 fee is so reasonable!
This seems like a good place to also note they currently have a $30 shopping minimum to use the service.
The 'My Shop' feature
This is a category that lists your often-purchased items which makes it quick to select your favourites! After only 1 shop, I can even see my often-purchased items that I have bought outside of my one Click & Collect experience (this must be based on them tracking through my PC Plus Card). Regardless, it's convenient!
My tips for using Superstore's Click & Collect Program:
1. Make sure your desired pick up day and time is available before you begin.
When you first visit the Superstore website, select your location first followed by selecting your timeslot. Doing this will let you know right away if the day and time you want to pick up is available.
A friend of mine told me her lead-time was 5 hours or so, so I started an order in the morning thinking I would pick it up after the kids got out of preschool.   Well, my friend obviously shopped at a slower time than me because once I finished entering all of my groceries, I discovered I couldn't pick up at my preferred location for 2-days. I ended up having to travel to a further location to get the day/time I wanted. Lesson learned!
2. Use the 'search' function.
I found it much easier and faster to use the search function rather than browsing by category – this is probably because I was shopping off of a pre-planned menu list. If you do like 'browsing', you are able to browse by category or brand.
3. Leave your shopper very specific notes.
When you check out, some editable notes will auto populate beside certain items like produce, milk, etc. They will indicate to the shopper, what I'm assuming are, qualities most people look for in those items ('select latest expiry possible', 'no mould or running juices', etc.). You should read these and edit them to be as very specific as you can – the more specific, the better.
4. Review your substitution preferences.
After you have added all of your groceries to your cart, view your grocery list. Make sure to select the 'Substitution Preference' if you would like the shopper to select a substitution in the event your particular item isn't available (there is a button beside each and every grocery item, you just swipe it 'on' or 'off').
**NOTE: if you are purchasing any organic items, and you select that you are okay to receive substitutions, they will not substitute for you if they can't find another organic item…so…you will need to mention in your check out notes if a non-organic substitution is okay.
5. Review your order once it has been filled.
You will receive an email notification once your order has been filled (mine came about an hour before my pick up start time). You should review it because it will show if there are any items that are out of stock or unavailable.
In my case, there was an item the shopper just missed finding and also some organic items they couldn't find organic substitutions for – this was easily resolved by me calling the store right away. My items and satisfactory substitutions were found (on time even) for any items I needed.
6. Give yourself a little bit of time for pick up.
I arrived to the Click & Collect parking spot at 3:00pm and called as soon as I arrived. My groceries were loaded and I started driving away at 3:14pm…so it was relatively quick but not instant. Because this was my first time using the service, I can't say what an average wait time might be, but this is what it was on a Monday afternoon.
7. Double check your order once you get it home.
It turned out I was missing a few items – 3 bags of coffee and 1 loaf of bread. If these were major ingredients I needed for a specific recipe, I might have been irked but I was just stocking up on my favourite coffee while it was on sale and I did get one loaf of bread…so it was a non-issue for me. I do think that human error is going to happen occasionally based on the volume of groceries they are dealing with and I'm okay with that in order to have the convenience.
In Summary
There were a couple of little glitchy things that came up on my first order as I learned the system but overall I really appreciate having this program (especially for the price!). I will for sure use it again! Here is a link to the Superstore Click & Collect FAQs in case you want to browse around there.
I did receive an email the same day, from Superstore, looking for feedback. I think it's great they are obviously looking to improve the program. I'm sure it will only get better!