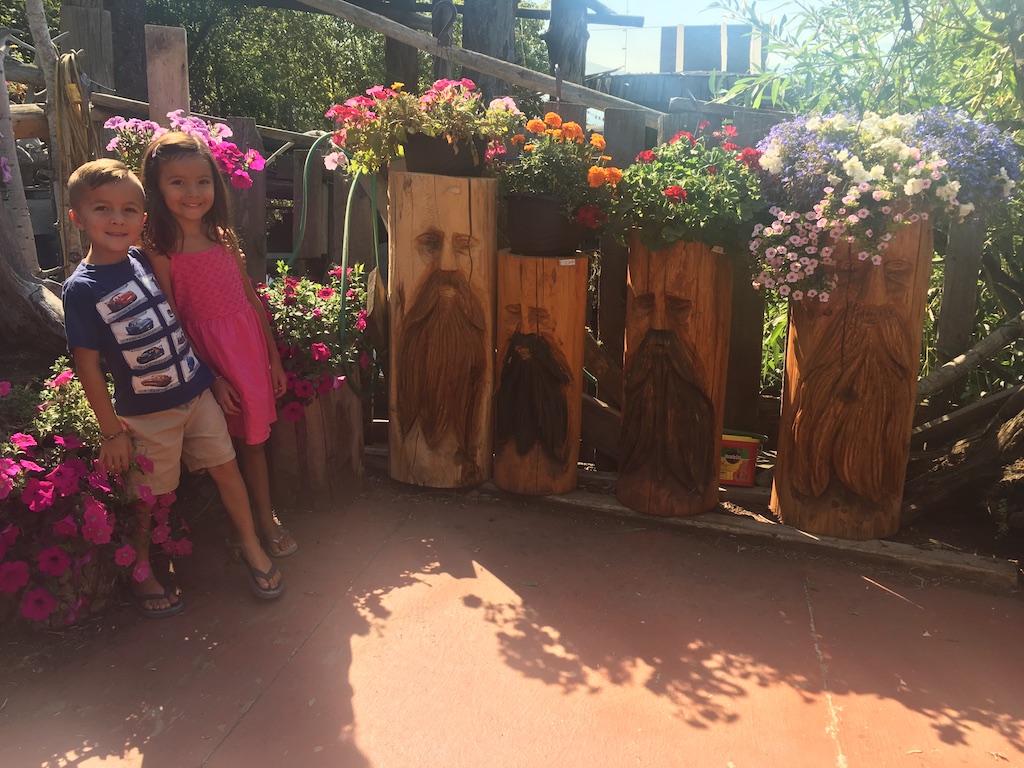 The Twins at The Wood Carver's House, in Radium Hot Springs, a few days ago
The twins start kindergarten tomorrow and, all I can say is, I'm just not even ready for it!
My neighbor told me, a few weeks ago, that her and her daughter are 'ready' and are, in fact, 'celebrating' the start of kindergarten. I gave this some serious consideration…and wondered if I, too, should have this outlook.
But, no…that's just not my story.
We have worked so hard to give them a good, solid foundation. Really, the last five and a half years have led us up to this big day. They were hard years, with highs and lows…they were amazing years. The best of my life, so far! I'm a little sad to see them changing.
My deepest hope for each of the twins, this year, is that they will have the kind of thoughtfulness, manners, and respect to ensure they are good students, good friends, and good little humans in general.
I hope that they still hold onto their wonderful and curious innocence…for a while longer anyway.
And, I hope while they are at school, they remember how deeply they are loved.
This last week was really dedicated to letting the kids have the happiest last days of childhood before grade school. We did the fun things they requested, we ate more treats than usual, and we spent a lot of great time together as a family.
And so, I hope they are entering into their first school year feeling as happy and joyful as possible!
Gray and Miss A…I Iove you, SO much, my sweet babies! Have a great first day of school tomorrow!